Living in Unconditional Love (95)
Jan 01, 2023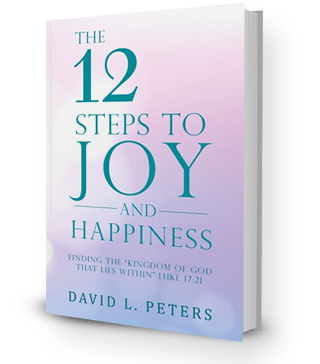 Living in Unconditional Love (95)
"Love flows from God to humans without effort:
As a bird glides through the air without moving its wings-
Thus, they go wherever they wish united in body and soul,
Yet separate in form."
–Mechtild of Magdeburg
My wife Eileen died from esophageal cancer in February 2020 one year after being diagnosed, 60 years to the day that we met on Long Island. Then my brother Tom became ill, and I spent a total of six weeks being with him in Ohio, but he died in October 2020. My sister-in-law Sue Mahoney died from Covid-19 in January 2021. On top of it all stood the pandemic, locking everyone down almost two years, and even though it is abating, I wear my mask anytime I am out among people, unlike many.
01/01/2023                    Happy New Year. I had a wonderful week, spending time with family and extended family in dinners and three days (and nights) in Mohonk Mountain House. I came down with a cold at the end, so am not sure how my mind is working at this point. I am wearing a mask while out to protect others as well as to prevent contacting anything else. Being Sunday (I could not bring myself to do any thinking yesterday) I am a bit behind but am now alone once more. Quiet and calm, tree shining, and in full Christmas bloom, and starting to feel a bit better.
Maureen, Janet, and Brendan came on the 26th to spend a few days here and in Mohonk. Karen is fighting a flu or cold and stayed home, much to her disappointment. She has had this since Thanksgiving and has now gone to the Doctors to hopefully help her get well.
Mohonk was as beautiful as ever. Our five joined Kevin and Mary Jo Mahoney (Eileen's brother) and their extended family so we had a great time. I stayed in all the time, curling up by the fireplace and reading in the Lake Lounge much of the time. We spend much of the time in the dining rooms, taking almost an hour and a half or more per meal, except for breakfast. It is nice to be greeted by name by some of the staff, and I am amazed that they remember me. I suspect that they remember Eileen, and I was the tag-along, so they remembered me also.
They have a very large window in the dining room, installed in 1910. Somehow it cracked this year, and they cannot find a replacement window that large. I was also told that they are replacing all the lakeside balconies this year (all 6 stories), as they are the original ones from around 1900 and need to be upgraded to remain in code. Their staff is around 800 in the summer and over 400 in the winter, and they upgrade something every year. That is why everything is so beautiful – and expensive, but worth it.
The history of Mohonk is fascinating. They held yearly meetings on Indian Land Preservation in the early 1900s, held several meetings of what became the League of Nations and eventually the United Nations, and fostered peace-centered meetings throughout that period. Their Quaker background was central in their activities and firm beliefs.
Even though I can no longer go on the longer hikes and trails, I still hope to get there in warmer weather so I can walk some of the stunning trails that Eileen and I used to walk, up Eagles Cliff and Smiley's tower and around the lake.
Meditation
Gentle One, the Love and joy You surround me with so much of the time (ok, all the time if I but open my heart) heals my soul from the loneliness I find myself. Looking out at the wonders of the winter landscape always brings me to a pause, just to drink in the beauty You have handed me at this time of life. Staying for a few days at Mohonk was refreshing and deeply soul-stirring, and I am grateful for the opportunity.