Living in Unconditional Love (68)
Jun 26, 2022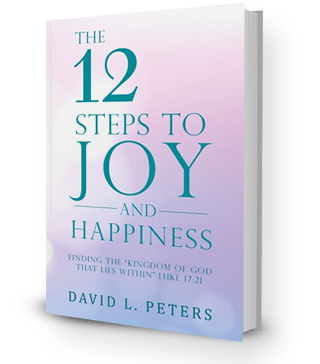 Living in Unconditional Love (68)
"Love flows from God to humans without effort:
As a bird glides through the air without moving its wings-
Thus, they go wherever they wish united in body and soul,
Yet separate in form."
–Mechtild of Magdeburg
My wife Eileen died from esophageal cancer in February 2020 one year after being diagnosed, 60 years to the day that we met on Long Island. Then my brother Tom became ill, and I spent a total of six weeks being with him in Ohio, but he died in October 2020. My sister-in-law Sue Mahoney died from Covid-19 in January 2021. On top of it all stood the pandemic, locking everyone down almost two years, and even though it is abating, I wear my mask anytime I am out among people, unlike many.
06/26/2022                    (Friday) My oldest child Barbara had a birthday on Saturday, turning 60. Difficult to think about your child turning 60 and planning to retire later this year.
First weekend of summer! Hard to comprehend how fast time goes by. Everything is a lush green, and I keep mowing lawns every week, rotating among them, but we are very short of rain, so I may start extending times soon unless rain occurs. I am battling the family of critters (groundhogs) that occupy a network of tunnels starting just under the bridge to the barn. There were eight of them, both parents and at least six younger ones. We caught one parent so far, but that leaves still at least 7 of them. The young ones are about two-thirds the size of the older ones (as I said, they are very bold, running about unless I walk directly at them.) and will devour everything if I don't remove them. They stare back at you from when I am up on the deck looking down, and if I walk over there, they hurry back to their tunnels. This is the largest group I have ever had this close to the house.
Saturday update: the fisher came back, and probably killed the remaining members of the groundhog family. It unfortunately became caught in a trap, and because it will attack anyone close enough to release it, it had to be killed. It is apparently a small one, but still over a foot of sinuous fur (plus tail) that can kill many things and is known to attack humans when provoked, and small dogs, cats, and small children. Tim H (my maintenance person) was afraid to pick up the trap as the claws are long and had to use a shovel to get the trap off the bridge, and would not release the fisher as it would probably attack him upon release.
We shall watch and see if the groundhogs are all gone. There were none in sight all day, but the trapped fisher may have kept them in their tunnels.
Sunday update: so far it appears as if Mother Nature has taken care of my groundhog problem. No sign of them when I walked around the area. Nature is truly wonderous in so many ways. It is amazing to know that so many wild things live around me, and I seldom encounter them, both the friendly and not so friendly.
It is starting to warm up, and I turned the AC on Friday, but still very comfortable outside.
I was invited down to talk about my 60 years experiences in simulation by the Center for Technology & Innovation (Techworks) in Binghamton. They are interested in all the history of technology in the Binghamton area, especially IBM (which began operation in Endicott, right next to Binghamton), General Electric, and Link, plus many small operations that were in the Binghamton area. They have an operational 1960 era IBM computer, and several Link 'Blue Boxes' from WWII, plus many odds and ends of things that were manufactured in the "triple cities" area (Binghamton, Johnson City, Endicott) that all adjoin together along the river. My company has donated several things to them that we had accumulated over the years that are no longer of interest, especially when we were building displays. It was a fun afternoon talking about my history and what led me to be inducted into the MS&T Hall of Fame in Orlando. The Techworks (as they are usually called) is an interesting place. Primarily operated by one person with a vast army of volunteers.
It contains a surprising number of obscure objects and examples of things built here, including typewriters, (remember the IBM Selectric?), gaming machines, and just so much more, filling a rather large warehouse in an older section of town.
I attended a small picnic lunch of a few people from the Cortland area on Saturday, all of whom I feel very comfortable with when talking politics or anything else. Interesting enough, because we all are closely aligned in this area (and we had agreed that it would not be a subject of discussion), it was not a topic of discussion. A little laughter, but not worth dwelling on. Beautiful day and a delightful group. We get together once a month in warm weather over sandwiches bought locally, drink home-made wine plus some good boxed wine and have a good time for a few hours each month during the summer months.
I am always amazed that during times when I feel a bit frazzled God sends me gifts of friends and natural beauty to bring me peace and comfort. Being alone too much can be painful, so these events as well as seeing friends at church help to alleviate that feeling. This weekly chat always seems like I am talking with friends and family and help me put my life in perspective.
Meditation
Gentle One, I place myself in Your care once again. The weeks slip by, but the flow of love fills the air and keeps me sane. Watching ones' loved ones in pain and troubles truly illustrate that love never dies but transform in nature and still provide areas where only love alleviates the pain. I would imagine that is why I am still here, as much love is needed everywhere I turn.