Living in Unconditional Love (34)
Oct 31, 2021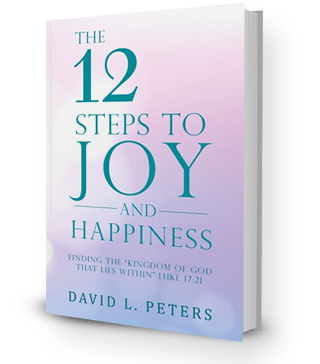 Living in Uncondition
al Love (34)
"Love flows from God to humans without effort:
As a bird glides through the air without moving its wings-
Thus, they go wherever they wish united in body and soul,
Yet separate in form."
–Mechtild of Magdeburg
My wife Eileen died from esophageal cancer in February 2020 one year after being diagnosed, 60 years to the day that we met on Long Island. Then my brother Tom became ill, and I spent a total of six weeks being with him in Ohio, but he died in October 2020. My sister-in-law Sue Mahoney died from Covid-19 in January 2021. On top of it all stood the pandemic, locking everyone down for over a year and a half. 
10/31/2021 Halloween! And a granddaughter's birthday. Easy to remember this birthday. Another granddaughter has her birthday on St. Patrick's Day, so that is another easy one to remember. 
 A grandniece was married this past Friday on Long Island, but I did not go due to COVID. I had to let them know by September 1, and that was too long from the actual day. Since the variant was and is so strong (even though it is abating to some degree, but folks here just do not wear a mask) I am glad I did not take a risk. But they Zoomed the important parts: the wedding ceremony, the introductions, the first dances, the speeches and the cutting of the cake, so I could still enjoy it. Different, but still good. I have yet to attend any of the fun things that this family has without Eileen, but that will come. Eileen and I were always one of the first out on the dance floor (if they played something I could dance to), so that will be different when I join in the next event. 
Another quiet week. I went to see my friend who is housebound that lost her husband a month ago, and took the pictures I had painted of Eileen. She is very sharp, even though it is difficult for her to move and requires help even to eat. She has 24-hour care. Her daughter was still there, but she is leaving for her home this Sunday. We had a wonderful. chat. I plan on visiting her as often as I can just to give her something to do, and it is good to chat with a good friend. She and her husband had Sunday brunch with Eileen and I for many years. 
I believe I have mowed the lawn week before last for the final time this year. The weather is turning nasty, raining heavily and turning colder, possibly dipping below freezing this coming week. This is more like the weather we usually have, but still not as cold as usual. We have yet to have a frost, but I have moved the indoor plants indoors, and depending on the timing, the bonsai could come in any time but it is still not too cold for them outside. They can take down to 26 degrees (the plants themselves can take much colder, but the pots could crack if they freeze), but that is coming soon, I think. The primary thing is that it warms up in the morning, so the pots don't freeze and possibly break. 
Life just marches along, each moment sliding by. I reluctantly get up in the morning usually after 8 or more hours sleep (broken by leg cramps and other things) and before I know it is bed time. I am not a morning person, but once up and about I have a routine of breakfast, coffee and meditation, and emails. That usually fills the morning, but I am getting faster plowing through the emails.  
I stopped by the cemetery this week, taking advantage of the weather break from rain. Soon snow will prevent me from going there. I am there only a few minutes, just to say hello. 
I find my meditation time to be very helpful. I spend about an hour reading many excerpts from a dozen books and just sitting quietly listening to God speak. These moments are critical as I find myself slowly understanding life at this stage. I receive calls often from those who have serious problems in their life, and somehow, I hopefully am able to respond helpfully. At the very least, I can listen. 
I have found a wonderful book that I listen to in the evening (almost finished, but will use it for my book groups later) using the Audible app on my iPad. It is This Is the Life by Terry Hershey. It is a gentle book, guiding one into living this direct and precious moment of Now to just savor life as it comes at given opportunities. The Audible book allows you to close your eyes and absorb the goodness that comes forth. 10-15 minutes just before retiring does wonders for getting to sleep. 
Meditation 
Gentle One, I rest my problems in You. Sometimes the situations presented to me seem overwhelming, and I don't know what to say, but soon You give me words to help, at least in the moment. I am grateful to be of service to others at this time. Often it is just listening, but that is so important. I place myself in Your care, so that I may provide at least a willing shoulder to those who need it.