Living in Unconditional Love (31)
Oct 10, 2021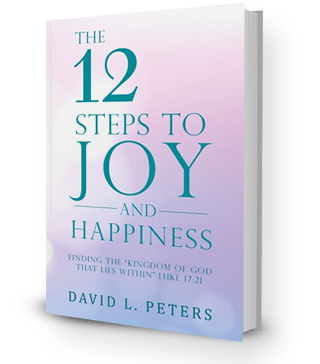 Living in Uncondition
al Love (31)
"Love flows from God to humans without effort:
As a bird glides through the air without moving its wings-
Thus, they go wherever they wish united in body and soul,
Yet separate in form."
–Mechtild of Magdeburg
My wife Eileen died from esophageal cancer in February 2020 one year after being diagnosed, 60 years to the day that we met on Long Island. Then my brother Tom became ill, and I spent a total of six weeks being with him in Ohio, but he died in October 2020. My sister-in-law Sue Mahoney died from Covid-19 in January 2021. On top of it all stood the pandemic, locking everyone down for over a year and a half. 
10/10/2021               The bonsai club met on Saturday, and it was good to sit and chat about many things. Most worked on my trees, removing dead branches and moss that had crept up the trunk. I had repotted one of my larger junipers and it looks like the tree really liked the larger pot. It responded by being green everywhere, and I will have to do some serious thinning to bring it back under control. One of the rules of bonsai is that when you do a serious operation on a plant like repotting or major reshaping it is best to just let the plant grow for a year to become acclimated to the new environment before doing any other serious pruning or wiring for shape control. We planned our annual Christmas party for early December and made the reservation for the evening. 
After leaving that (after the required cookies and coffee or tea) I bought a dorm refrigerator to hold my paint-by-number paints so they will not dry out. As usual, I went overboard and bought way too many canvases, and the paints will dry out if left at room temperature, but if kept around forty degrees they are supposed to last "forever". I have them stored in the house refrigerator at this time, which is fine with only me here, but at holiday time there will be many more and we will need all the space in the refrigerator. I can keep that small dorm refrigerator (not that different from the ones our kids had in college) in the painting room; even though that bedroom will be converted back into a real bedroom for the duration of the families' visits. I presently have much of the room covered by plastic. 
And so life goes on. Little things occur that take time. One of the most important things I do is call friends, especially those who have lost loved ones. I talked with my friend Jane whose husband Ron's funeral was last week. She sounded discouraged. She is living in their house, but she requires 24-hour care, and she said that is expensive and she is not sure how long she can keep that up. I also called three others, all of whom have had similar life-changing experiences. 
Another friend died this past week. She and I shared the same birthday (April 9) even though I am quite a bit older than her. I will attend the wake on Monday so I can talk with her family. I know her son well and want to spend some time talking. 
Rain prevented most activity outside this week, even though I managed to mow the lawn on Friday, avoiding areas where standing water was visible. The fall weeding process has been started, and then the process of putting the garden to bed for the winter, including bringing the bonsai into the storage room, which will occur probably in about a month, depending on air temperature. 
It appears that God is opening avenues to talk, and especially giving me opportunities to find joy in others' lives. It is good to hear of others joy and successes in life, and to supply a listening ear to the pain that enters, and someone needs to talk. Most times listening is all we can do but speaking from experience I know that a listening person supplies a place to vent pain and frustration in the wobbles that occur in life, and it helps to be able to do that. Usually that is all we need to do what we know must be done. 
Meditation 
Gentle One, I hope that I can be that listening one for those I know that are in pain from what occurs in their life. All of us need that kind of ear occasionally, and to be placed in a position to help another is a wonder and joy in life. Grant me the ability to be of service to others in their need.