Living in Unconditional Love (28)
Sep 19, 2021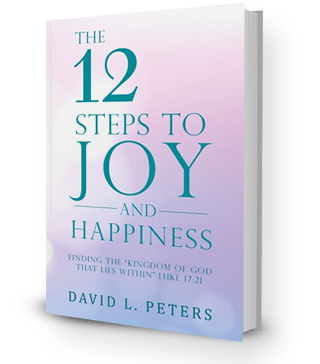 Living in Uncondition
al Love (28)
"Love flows from God to humans without effort:
As a bird glides through the air without moving its wings-
Thus, they go wherever they wish united in body and soul,
Yet separate in form."
–Mechtild of Magdeburg
My wife Eileen died from esophageal cancer in February 2020 one year after being diagnosed, 60 years to the day that we met on Long Island. Then my brother Tom became ill, and I spent a total of six weeks being with him in Ohio, but he died in October 2020. My sister-in-law Sue Mahoney died from Covid-19 in January 2021. On top of it all stood the pandemic, locking everyone down for over a year. 
09/19/2021 Fall is certainly here: the hummingbirds have left for the year. Time moves on, and cooler weather is approaching.But not yet. 
This week has been a very good week. Left last Sunday for Orlando, joined Dan, Alisandra, Maria, and Mackenzie in the apartment they had rented. Finally had a chance to meet Mackenzie (2 months old), as cute as can be. Had much fun with Maria who has accepted me as "Grandpa" or something like that. I knew I was accepted when I was feeding Mackenzie a bottle, she brought over a book for me to read to her at the same time. We went through all four of the books she had there more than once. We spent time at the pool (Maria loves the water) dividing the time between the wading pool where she could splash on her own and the adult pool where she had to be held. 
The induction into the Modeling and Simulation Hall of Fame was very moving. There is a YouTube video of it and the link is:   National Center for Simulation (NCS) Modeling & Simulation Hall of Fame | September 14, 2021. 
I am the 4th person inducted out of 6, about in the middle of the video. Be sure to watch the introduction by Bill "Roto" Rueter, who sponsored me in the application for the Hall of Fame. I was and am deeply humbled to be considered equal to those in the hall of fame, and I believe there is only a total of 30 on the wall including the new 6. An amazing honor, and I only wish that Eileen could have celebrated with me this honor. Now, I am sure she cheered from her vantage point, but I did (and do) miss her presence at this time – and all the time. 
I returned home on Wednesday, as I did not want to stay in Florida with the raging Covid situation. Seems almost an anticlimax to be home again in the silence of my home. All is well at home, and the traveling was easy, as I had wheelchair service at the major airports where the walking is long. 
I am amazed to have achieved the recognition for my ideas and concepts. I never felt anything special, as these ideas and pictures would pop into my head at times that I recognized a problem. It just seemed natural, nothing unusual. I am fortunate to have been able to help many people along the way. I am equally happy with my efforts along the spiritual areas over the years, but what brings me most joy is my family of happy children. God is indeed good. 
Meditation 
Gentle One, You have given me hope and joy this week beyond measure. I am grateful especially for meeting my new granddaughter, and the joy I had being with Dan and Alisandra and the girls. A joyful handful that filled my being with the joy of life. These moments You give me are peaks of love that ease the loss of Eileen but continue to show the flow of life that extends back billions of years on this planet. Thank You, thank You.