Living in Unconditional Love (2)
Mar 21, 2021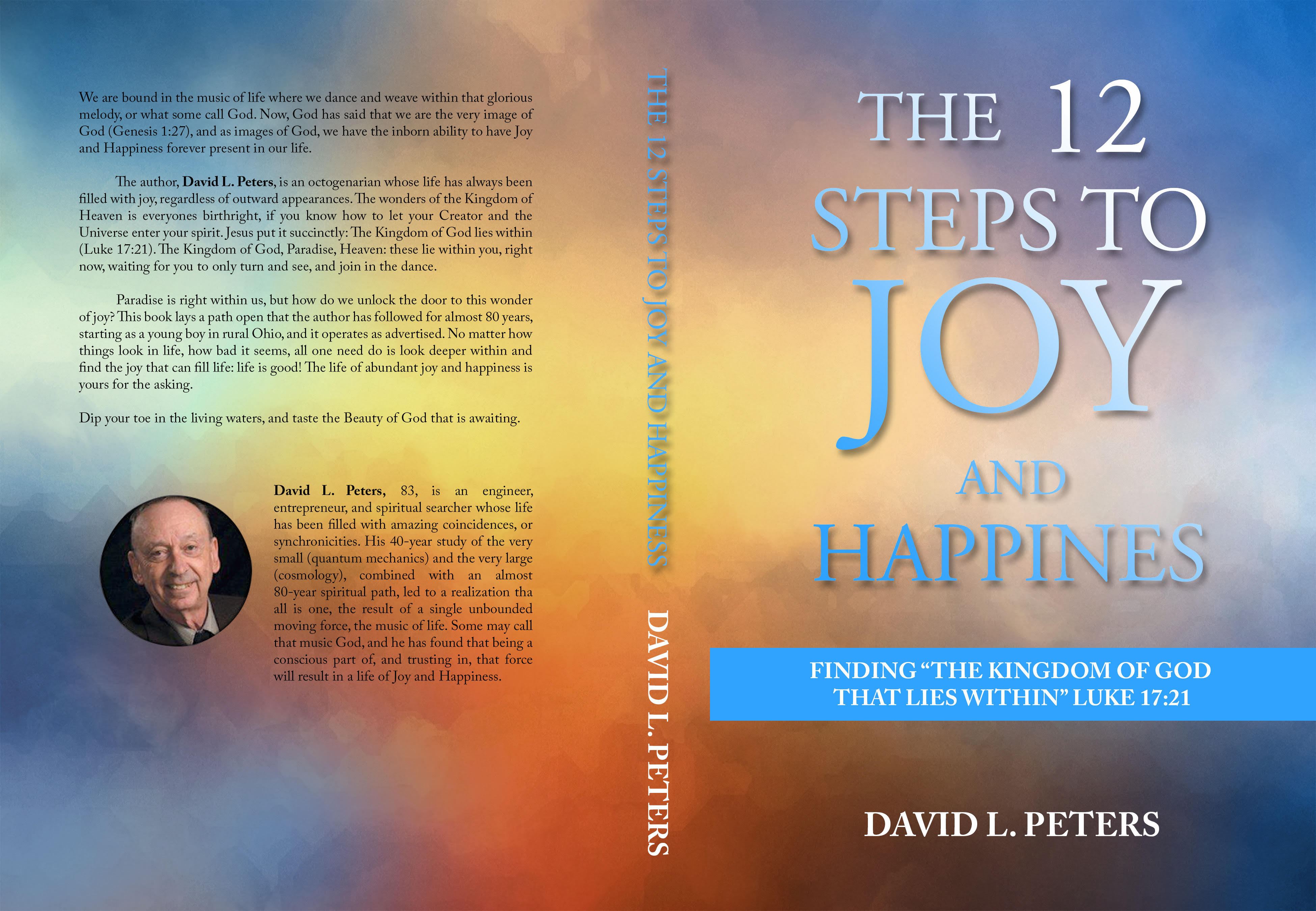 Living in Unconditional Love (2)
"Love flows from God to humans without effort:
As a bird glides through the air without moving its wings-
Thus, they go wherever they wish united in body and soul,
Yet separate in form.
 "
–Mechtild of Magdeburg
My wife Eileen died from esophageal cancer in February 2020 one year after being diagnosed, 60 years to the day that we met on Long Island. Then my brother Tom became ill and I spent a total of six weeks being with him in Ohio, but he died in October 2020. My sister-in-law Sue Mahoney died from Covid-19 in January 2021. On top of the it all stood the pandemic, locking everyone down for over a year. 
Last week I talked about tasting unconditional love for the first time with Eileen. But that is a two-way street, as I learned to give unconditional love to Eileen, and from her, eventually to all of humanity in a heart-felt manner.  
Our love developed over a very few, but very long dates. Our first date began when I picked her up at 4pm on Holy Saturday, April 16,1960. We went into New York City for dinner and went to some of the jazz clubs I enjoyed when going into the city every Saturday. Then the plan (I told Eileen that if our relationship was to go somewhere God should bless us) was to attend Mass at midnight (the Holy Saturday mass was at midnight in 1960) at St. Patrick's, but they did not have it! So, we ended up at St, Francis church on 31st (?) street, walked around some more, and took the last train home at 2am. We ended up at my rooming house having breakfast (I made a mean bacon and eggs and toast), then taking her home around 4am. She discovered that she didn't have her key, so we went back to my place and called her father to open the door. (Her mother and younger brother were off on a vacation.) Eileen explained she was 'in town', not exactly a fib, but didn't want to say that she was at my place! 
The second date was even longer. I had been invited to join a hike with the NYU hiking club a couple of weeks later, so I asked Eileen to come with me. I picked her up at 6 am, took the subway to the Grand Central Station (I drove into Queens) to meet the group. They changed the hike from a 5-mile hike to a 15-mile hike over Bear Mountain because we looked lean and fit (we weren't, fit that is, but we were lean (read skinny))! (I got blisters from my new hiking shoes!). It gave us all day to talk about life, plans, thoughts, and beliefs. We had started holding hands on our first date, and we continued as we could on that hike, and would continue to hold hands when we could the rest of her life. We ended the day at a party (even though we were exhausted) as Eileen said she could not miss it, as it was given by her best friend. I took her home at 2am! 20 hours (I told you God had a sense of humor. 
These two long dates gave us time to know one another in ways that could not have occurred any other way, in my opinion. I must confess that it scared the heck out of me. Was I ready for this level of commitment? So, after a few more dates, I did what guys to best: ran away. I did not call her for a week. Then one evening my landlady came up to my room, laughing. She said that a young lady was at the door, demanding to speak with me. She appeared to have been drinking and was very demanding. So, I reluctantly went to see her, and she escorted me to her new Volkswagen Beatle, brand new, that she had just purchased. (Yes, she had had a couple of Manhattan's.) After driving a bit, she demanded to know why I had not called, and I confessed I was scared at the intensity of our relationship. After much discussion we agreed to meet only with the club for the summer to get to be better friends and we could see what happened. I did a lot of bachelor things that summer: a weeklong camping trip up to Canada with a couple of buddies, other things like that, ending up by going back to Ohio to see my family. We spent many an evening and Sundays with the group talking, as we always seemed to end up together. The various Catholic single groups (that was common back then) held dances every week starting in fall, and Eileen had sold me a ticket to the first one. I came back from Ohio on the Friday, and the dance was on Saturday of Labor Day weekend. We arrived separately but danced every dance together; she informed me she had arrived with one of her friends, so I could take her home. (She seemed determined!)  
One week later, (September 10) I asked her to marry me. As I said, God has a sense of humor. No deep planning, just blurting it out! Much to my shock she didn't accept that time, but said yes the following evening. We were married the following 'June 10, at the 11:00' mass, as my brother-in-law Jim reminded me for years. (We had originally thought to wait a year to save money, but soon realized we did not want to wait that long.) 
That began my journey into unconditional love. I still find it breathtaking that this wonderful person could love me, and could continue to love me until she died, for 60 years. As our love grew to include our children, each causing me to expand and find new capacities to love that I did not know was possible. This love expanded year by year to include, eventually, migrant workers, (starting an organization to help them and all that entails), starting neighborhood focus groups to discuss religion (we were all Catholic) and active participation in a Catholic movement called Cursillo; besides work for myself, helping start a new company (which lasted 2 years, but that is another story), studying and teaching religious education for Eileen, and a new child every two years until we had six. (In case you are wondering how we divided up the nights, Eileen had the baby and I had everyone else. Eventually the older girls started to help. Sleep was scarce.) We moved upstate to our present location while Eileen was pregnant with Dan in 1971. 
Drew came along after an 8-year break, increasing our love circle. I could not have imagined that I had sufficient love for all of that, but it just kept expanding more and more for both of us. Eileen was our rock, and her love included all of us and all that she did for so many over the years. 
Hmm. Didn't think this is what would come out this week, but a short summary looking at the start of it all is what has occurred. Must be the season, just before Easter. 
Meditation  
Oh Gentle One, You have guided me on this journey of life in ways I could not have imagined for 80 years. I have been shocked and made to wonder at all that has occurred, day by day. Now you are calling me in ways I do not know, but I know that I will continue to follow this call and see what happens. You comfort me in all I do, and I can rest assured that only good lies in the future, until I join Eileen.