Living in Unconditional Love (18)
Jul 11, 2021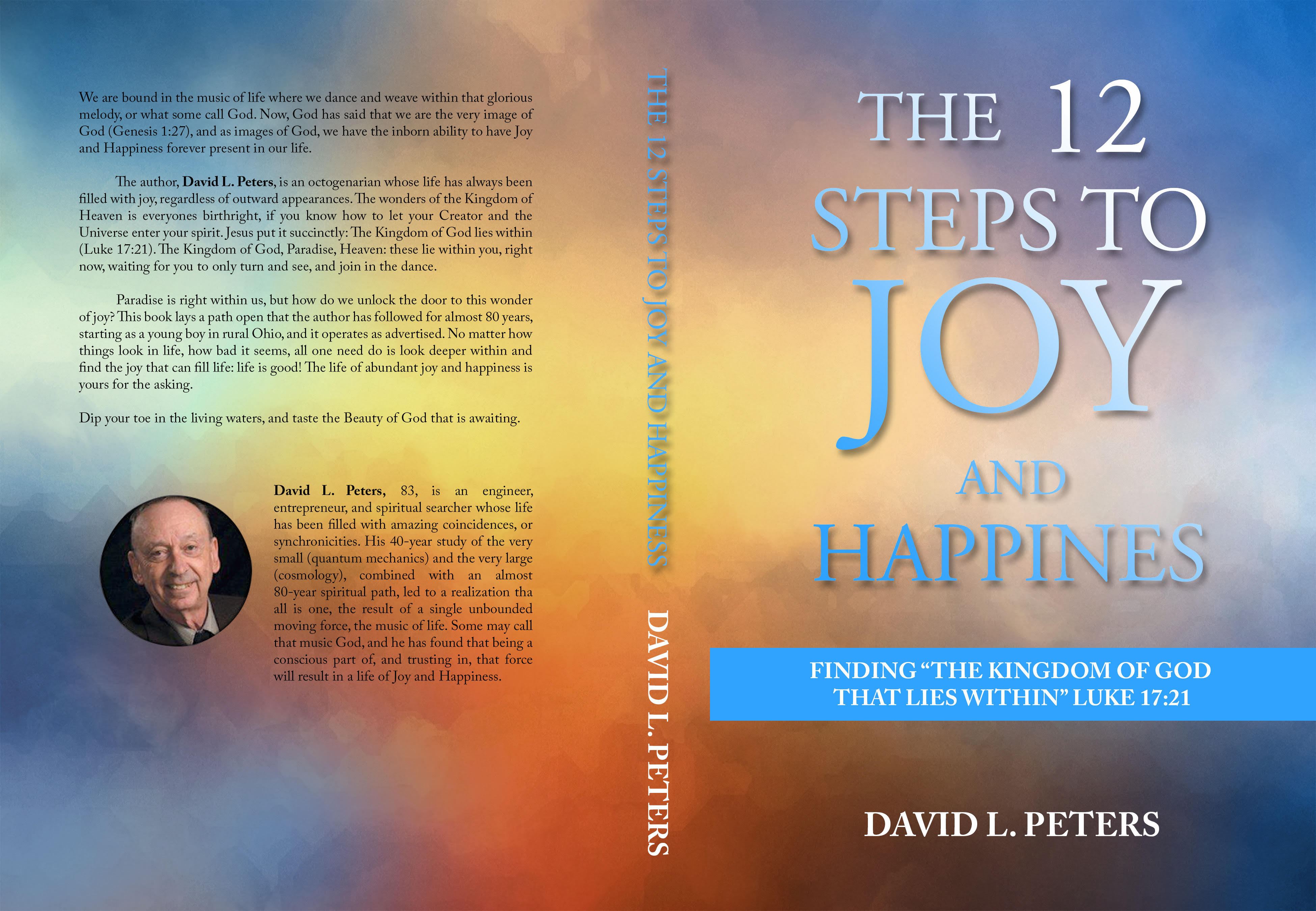 Living in Uncondition
al Love (18)
"Love flows from God to humans without effort:
As a bird glides through the air without moving its wings-
Thus, they go wherever they wish united in body and soul,
Yet separate in form."
–Mechtild of Magdeburg
My wife Eileen died from esophageal cancer in February 2020 one year after being diagnosed, 60 years to the day that we met on Long Island. Then my brother Tom became ill, and I spent a total of six weeks being with him in Ohio, but he died in October 2020. My sister-in-law Sue Mahoney died from Covid-19 in January 2021. On top of it all stood the pandemic, locking everyone down for over a year. 
07/11/2021 We welcomed Mackenzie Eileen Peters into the world this week on Thursday, the new daughter of Alisandra and Dan, making little Maria (16 ½ months) a big sister. 8 pounds 7 ounces, not a small baby. Cute little face. Should be interesting to watch how Maria takes a new center of attention in the family. 
It is truly awesome to be part of the ongoing stream of humanity, knowing that I have been part of the ever-widening spread of humanity. Each one being born into our world has this eternal spread of history, spreading back, not just since the evolution of life on earth, but the process of 13.7 billion years since the big bang.  
Love is truly a wonderous thing – you never run out of love, and there is always more when someone new appears. Love is never diluted; you just discover more. The blissful joining with another can lead to yet another life, and the creative process continues in the beauty and wonder of life and universe. We taste the wonder of eternity in this life-long and ongoing process. 
I have, as I write this, three daughters and a granddaughter here, and will have two daughters and a granddaughter staying through next week. The house is buzzing with joy, laughter, and chatter, creating the remembered atmosphere of bygone days. We hope to return to Mohonk Mountain House for lunch this next week, our first visit since 2019. It will be a mixed blessing as this was Eileen's favorite place for almost 70 years and will be my first visit as a single person, even though I will have the girls with me. I hope to visit more often, now that the pandemic restrictions are lifted.  
I had lunch on Saturday with a group of widowed folks, only six of us this month. It is nice to chat and talk with those who find themselves in a similar situation. Today we each shared how we met our spouse many years ago. Interesting stories: none of which were straight forward. 
My garden lilies are just starting to bloom, and the size of the plants and number of buds promise an amazing show over the next month. Some are over 7 feet tall, and some have over 20 buds. The rain has been almost constant, and the fullness of the plants are evidence of that. The daylilies are just starting, and the next two weeks will have a glorious stream of beautiful blooms of many colors from almost white to glorious yellows, brilliant reds, wonderful oranges, combinations, and deep purples. Wonderful time of the year for flowers. 
Meditation 
Gentle One, You soothe the senses with the wonder of summer color, and the breathtaking venture of a new life, and the love of family gathered together. I am grateful for the extraordinary ventures of this time in my life, and the presence of love that breathes new life. The gift of life simmers fully at this time, and I am overjoyed with the process presented, knowing that Eileen is present and holding all close to her heart.