Living in Unconditional Love (113)
May 07, 2023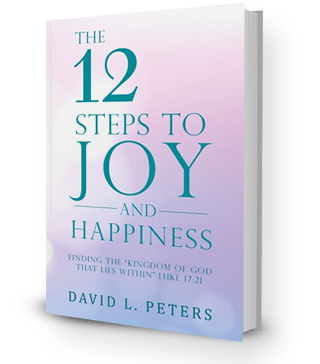 Living in Unconditional Love (113)
"Love flows from God to humans without effort:
As a bird glides through the air without moving its wings-
Thus, they go wherever they wish united in body and soul,
Yet separate in form."
–Mechtild of Magdeburg
My wife Eileen died from esophageal cancer in February 2020 one year after being diagnosed, 60 years after we met on Long Island. Then my brother Tom became ill (not COVID), and I spent a total of six weeks being with him in Ohio, but he died in October 2020. My sister-in-law Sue Mahoney died from Covid-19 in January 2021. On top of it all stood the pandemic, locking everyone down almost two years, and even though it is abating, I wear my mask anytime I am out among people, unlike most.
05/07/2023                                      Monday was Eileen's birthday. She would have been 85 that day. I stopped by the cemetery to wish her happy birthday, and the daffodils were in full bloom. It was nice, even though the weather was wet and very cool. Today, Saturday, it has finally been dry, and I could mow the lawn and upper pasture. The lower pasture is way too wet and can't be mowed for a while as I will get stuck. It is still cool, but hopefully warming up in a bit and will dry out some of mud.
I will be going down with Barbara to visit Dan and Alesandra and the girls, including the new granddaughter. It should be fun but busy and noisy (and exhausting). I am looking forward to being there with the exuberance of youth and love. I will miss some of my blooms, but being with the little ones will be worth it.
The flowering quince and the crabapple tree are magnificent, I believe the best I have ever seen. The mild winter gave them a boost to be breathtaking. All the wild apple trees are filled with blossoms, so the world is bright and cheerful. That part of the garden and yard is breathtaking.
The phoebes are back and busy working on their nest on the front porch, so I will be using the garage doors where possible to avoid disturbing them. I have not put the hummingbird feeder up as I will be gone too long for replacing the food before it goes bad. I will put it up when I return.
Finally, it is dry enough to walk around without getting wet feet and the flowers look great. The crew did a magnificent job removing weeds and opening the borders, and it looks very nice, perhaps the best in years. The cool weather has kept the flowers blooming for a long time, and the lilacs are showing color and will be nice, at least showing some bloom before I leave.
I start my mornings with various meditations and readings and the constant theme from all religions, especially from what Jesus taught and as St. Paul expounded, is to learn to love. I find it sad that so much of our country rants on in just the opposite voice, searching for ever more reasons to hate and feel superior over another. It appears that this highly vocal group is almost half of our nation, one of the most vocal in spouting hatred in the world. The most popular cable station is one that spouts hatred and lies as a matter of course and is the reason for its' popularity as it feeds the general population quest for ways to hate another, anyone who is different. I truly believe our nation is one of the most active anti-Christian nations among those who claim to be, in general, freedom loving people as the actions of one of our parties is so strongly against others and would deny freedom if it could.
Meditation
Gentle One, I once again rest in Your peace. I miss the joy of Eileen, and rest in gratefulness for the 60 years we spent together. The beauty of the season is breathtaking, and I gaze in wonder as the world slowly opens up and sings with joy as life blazes forth once more. I look forward to being enfolded in the energy of youth and the wonder of life once more as I join the vibrant family of Dan and Alesandra for a short while.