Living in Unconditional Love (107)
Mar 26, 2023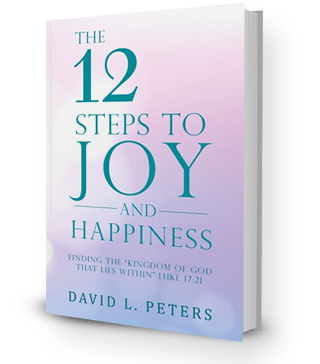 Living in Unconditional Love (107)
"Love flows from God to humans without effort:
As a bird glides through the air without moving its wings-
Thus, they go wherever they wish united in body and soul,
Yet separate in form."
–Mechtild of Magdeburg
My wife Eileen died from esophageal cancer in February 2020 one year after being diagnosed, 60 years to the day that we met on Long Island. Then my brother Tom became ill (not COVID), and I spent a total of six weeks being with him in Ohio, but he died in October 2020. My sister-in-law Sue Mahoney died from Covid-19 in January 2021. On top of it all stood the pandemic, locking everyone down almost two years, and even though it is abating, I wear my mask anytime I am out among people, unlike most.
03/26/2023                                      On Friday, March24, at 10:25 AM, Alesandra and Dan welcomed Madison Alessandra Peters into our world. (Yes, the middle name is spelled differently than her mom's name.) At 8 lbs. 14 oz. and 21 inches she is a good-sized young lady. All are doing well. Alesandra and Dan are very happy with this little one. They can't wait to introduce her to her two older sisters. Their Aunt Janet is with them for a few days as they organize everything.
The weather report for at least the next 10 days shows reasonable weather, so I have put the bonsai outside, hopefully for the year, but back against the house to avoid, maybe, sunburn on the emerging leaves. I can see the daffodils emerging everywhere, and even some of the daylilies showing new growth. While I still have snow here and there, it is almost gone and while very chilly it is nice to see spring is here. I have groups of the Winter Aconite about, and the areas of bright yellow are a joy. Some of the other very early spring flowers are now blooming for me, and small white flowers are in addition to the bright yellow Winter Aconite. I walk around where I can and talk with Eileen about the beauty of all that is present and as things appear.
Much of my morning meditation time is spent reading the mystics and thinking about what they were saying. God for them was a living Being, here and now, and they could see God in all of creation. Everything is part of God, some visible in what we call matter and some invisible in the spirit world but available if one pays attention. Everything is part of God, and nothing can be separated from the awesome Being that created all from Itself. I find that this approach to our universe allows me to dwell in God wherever I am, at all times of day, and it does not force me to go to a building to be with God. I find that humanity expresses various aspects of God, all of humanity, each expressing different aspects. Some understand this as part of their nature, while others struggle with this, and still others have no idea of their inherent nature. This approach to the world makes it easy to love all that I meet, even when those do not express their true nature as being in God in their words and actions, sometimes acting just the opposite.
Since I understand that God is in all that is, it makes me gentle with the earth and all that exist. It is easy to drift into a state of what I call bliss with all, when I view that beauty that is in everything around me, my breath catches, and time just flits by without thought or action. It also encourages me to support those who struggle in life by whatever means I can. I wish I was more physically able to help others, but I do what I can whenever I can.
I believe that God is always with us, especially when we are in pain and are suffering. I believe, as expressed by St. Francis of Assisi and his followers that Jesus became human to visibly join God with humanity, and he suffered and died as we all suffer and die. Yes, I believe God cries with us in our grief and pain, just as he cried over the death of his friend. God understands our pain and visibly joined God with our pain by the death of Jesus. I do not believe that Jesus died in expiation for our sins, as this has only been believed for about 1000 years, even though it is the most common belief now.
Meditation
Gentle One, I rejoice in the slow greening of our world that is part of the season. I rejoice in the birth of my granddaughter Madison, and the joy of a new life that expresses all the wonders of the universe. I am grateful that all seems to be well, and the start of life brings much joy to all. I bow in gratitude that I have seen all that I have of the wonders of life in our universe, and am looking forward to each day You grant me.