Living in Unconditional Love (1)
Mar 14, 2021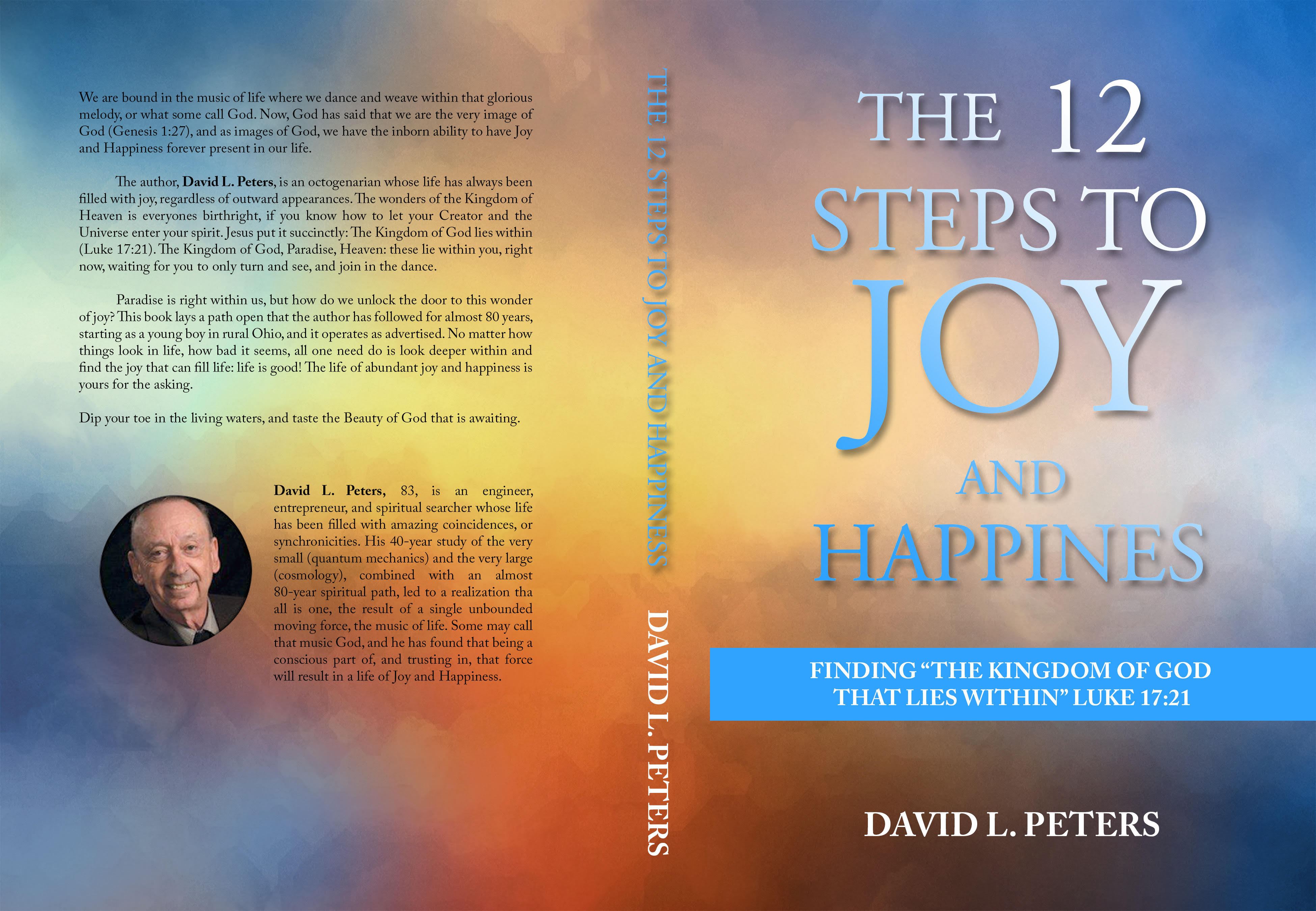 Living in Unconditional Love (1)
Love flows from God to humans without effort:
As a bird glides through the air without moving its wings-
Thus,
they go wherever they wish united in body and
soul.
Yet separate in form.
–Mechtild of Magdeburg
My wife Eileen died from esophageal cancer in February 2020 one year after being diagnosed, 60 years to the day that we met on Long Island. Then my brother Tom became ill and I spent a total of six weeks being with him in Ohio, but he died in October 2020. My sister-in-law Sue Mahoney died from Covid-19 in January 2021. On top of the it all stood the pandemic, locking everyone down for over a year. 
God seems to have a sense of humor. I recall back in college as I was getting ready to graduate in 1959 I was jealous of my classmates flying off for job interviews to great places around the country, while I thought I was all set to go to Ohio State to study Radio Astronomy, a new field in astronomy that was opening, and I was excited about that. I decided I would like to see New York City, so I looked at the list of companies coming to interview engineers and chose one: Hazeltine Corp, a maker of FAA displays, not far from television that I loved. After the interview on campus, I was dutifully invited to do an in-person interview. I asked for, and received, the added bonus for a weekend in NYC, and they said yes. So, I went, and had a good interview and a wonderful weekend in NYC seeing the sights and meeting a couple of German tourist girls that lasted for a day. Fun.  
They offered me a job at a good salary, $6000 per year. The average offer for my class was $5200. Interestingly, since the cost of living has increased by a factor of 10 since then, that is equivalent to $60,000 today, not far from what is typical for a young graduating engineering today. 
Now, I was not a person that took risks. I liked everything to be kind-of planned out (not TOO planned out) and reasonably safe. I was an engineer after all. But, in mid-April, after thinking it over, and talking with no one, I did the unthinkable: I took the job! After a knee surgery that set me back a few months, I left home and drove from Ohio to NYC. 
Little did I know what God had in store for me. I now consider that nudge I received to accept that job was from God, pushing me to a wonderous life that was in store for me. About one year after making that decision, I had my first date (April 16, 1960) with this stunning girl that has led to a life of living in unconditional love. I had met Eileen a couple of months earlier (February 22, 1960, to be exact) when she joined the young singles group at church by walking across the street (I had joined soon after I arrived at the apartment in her town of Port Washington on Long Island) at the urging of her Jewish-Mom (Eileen was pure Irish) at work in a bank. You must meet your own, she told Eileen. So, after being hounded for a year or so, she and her friend Mad did. This beautiful, tall, funny, Irish gal stunned me when she walked into the chruch hall. It was all I could say was welcome. The group usually ended up at a bar for a drink or two (and some marvelous piano playing), and I usually managed to end up sitting next to Eileen, chatting. The more we talked the more enchanted I became.  You might say the rest is history. 
Eileen's love was different from any I had experienced in my life. All the true love I had experienced was filial, that is family that is unconditional by its very nature. But the love from Eileen was freely given, as was my love for her that only deepened over the decades.  
I had always believed that God loved me in ways I could not imagine, just because I was "me". I had understood this was unconditional love, but that was head knowledge, not from the heart. I am an engineer, and I seem to demand concrete examples of something to truly invest myself in it. But Eileen's love was just 'because', a living example of unconditional love. Now I can understand God's Love, for I have tasted the living reality in Eileen's love. 
Life is good! God's Love is real! Living love is real, for I have tasted it for 60 years and now more. 
Meditation  
Loving God, Your Love has led me all my life. 60 years was given in the living form of Eileen. No matter what challenges hit, Your Love flowed through Eileen in living form, gentle or firm as needed. I have lived a charmed life filled with love, joy, and happiness, no matter what occurred. I am filled with gratitude at this wonder.