Facing the Reality of Aging
Sep 23, 2018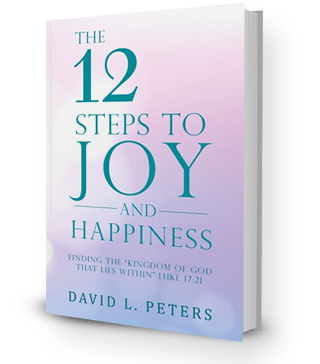 Facing the Reality of Aging
84!
Much to my surprise, I turned 84 this past April. I still, in my mind, feel about the same as I did in my 40's-50's, except more relaxed and open to events as they occur. I have been married for 57 years, and I still remember our wedding day with my beautiful bride, and I remember strongly the first time I saw her at a young folks group meeting. I was 25, and she was 21. We were married a little over a year later. I remember holding our first child, and being amazed at this little life we had created (along with God). Our first born (out of seven) is now 56!!
Now I know I have matured in many ways, and have learned how to handle my depression in ways that are non-destructive, learned how to relax into the Love of my Creator and smile and be happy, no matter what is going on. But aging can be very painful, as we find we can no longer do the things that used to bring us so much joy, such as pulling weeds in the garden.
I was introduced in a most profound way to my mortality about twelve years ago, when I had prostate cancer surgery. The cancer has only been uncovered after 8 months of probing and attempting to find out why I was having problems. The key was a rapid change in my PSA, from 2.1 to 4 in three months, that clued them into doing a sample test that uncovered the cancer. I had had several probes in that area, and had contracted a staph infection that caused a hospital stay for a few days. I had the surgery a few months later, and the staph infection turned MERSA. I had a scary few months while successfully fighting the infection, but my mortality was very present in my mind during that time.
Talk a about an abrupt awakening! From plowing full steam ahead, I was flat on my back fighting a potentially fatal infection. I spent much of the time discussing with God the dawning of my mortality, and ended up accepting fully the truth of the limited time we have in our physical body.
Aging is sneaky. That is, time passes, and while we realize that day after day is flowing by, the reality hits hard when some event forces one to the realization of the limited time left. Both of my parents passed at age 94, and today that seems like tomorrow from my personal viewpoint. I watch as certain aches and pains slow both my wife and I down, and many things we loved to do we find difficulty to do today. Even walking has slowed: I use to pride myself in walking a good four miles per hour, hour after hour, but now on a treadmill I find that I cannot exceed 2.8 mph without pain, and even at this slower speed, more than 15 minutes the pains come in. I find myself using a cane for longer distances, as my back needs support from pinching the sciatica nerve.
But I find myself bending more to depend on my God, and finding the time to spend an hour a day in that process. Sometimes I have to remember: God is giving me this time I have left to let the Love of God flow through me as well as possible to provide healing waters to our world, and I find Joy and Happiness doing just that, even though the pain of living is increasing. So the refueling of that Love becomes ever more vital, as my remaining time is limited, even if I reach 100.
I found that I had a choice: slide into morbid staring as the reality of my mortality sank in, sink into anxiety, or laugh and try to do the best to let the Love of God flow through me into the world. I chose the latter. Even if I end up in a nursing home, I will try to give what I have left: attention to those who help me, at that time of my life. the road to giving Love flows both direction: giving love also includes receiving love, letting others exercise their love by receiving it gratefully.
Certainly the breadth and focus of spreading God's Love changes as I grow older, and I have learned to accept with a smile when another helped me in some project and effort, and say 'thank you'.
As I have said, aging is not for the weak, but better than the alternative.
Meditation
As I grow older and closer to the time I will see You face to face, guide me to do the loving thing in all that I do. Both Eileen and I are aging, and falls and care become more common. I feel Your support and strength, and ever-present Love fill my days and nights, and make the time a joyous time even with aging symptoms. What beauty you present to me, and I am often struck in wonder with the timeless glory present all around me.