Eileen's Obituary
Mar 01, 2020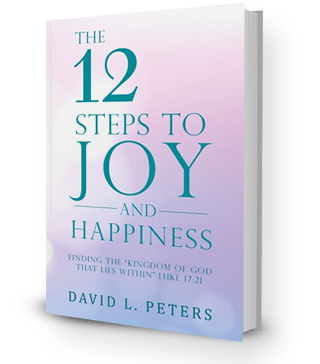 Today we will have only the obituary for my wife, Eileen, a wonderful partner and person. Eileen passed on Feb. 22, exactly 60 years after we met, to the day.
Add a Memory
Send Flowers
Obituary
Eileen M. Peters, 81, of Pease Hill Rd., Whitney Point, passed away on Saturday, February 22, 2020, while under the care of Hospice and her loving family.
Eileen was born May 1, 1938 in Brooklyn, a daughter of the late Timothy E. and Kathleen V. Keenan Mahoney.
She served as the Director of Faith Formation at St. Margaret's Church, Homer, for six years and had previously served as the Director of Faith Formation at St. Patrick's Church, Whitney Point, for thirteen years.
For many years, Eileen was on the Diocesan Pastoral Council representing the Southern Tier Religious Education, was the co-chair of the Southern Tier Pastoral Council as well as a member of Diocesan Pastoral Council Cabinet. She also acted as a consultant to several religious education programs throughout the southern region of the diocese. as well as a member of the Diocesan Pastoral Council Cabinet.
Surviving is her husband of 59 years, David L. Peters; seven children, Barbara M. Peters of Nanuet; Karen M. Peters McCall and Maureen A. Peters of Columbus, OH; Janet M. Peters of Pittsburgh, PA; Timothy H. (Julie) Peters of Binghamton; Daniel J. Peters, (Alesandra Chang) of Woodbridge, VA and Andrew H. (Emily) Peters of Trumansburg; her grandchildren, Meaghan, Natalie and Rianna McCall of Columbus OH; Brendan Marsilli of  Pittsburgh, PA; Haden and Maxwell Peters of Binghamton; Huntley and Clara Peters of Trumansburg and Maria Peters of Woodbridge, VA. Also surviving is her brother, Kevin (Mary Jo) Mahoney of Culpepper, VA; her sister-in-law, Susan Mahoney of Centereach; brother-in-law, Thomas Peters of Elyria, OH and many nieces, nephews, grand nieces, grand nephews and dear friends.
She was predeceased by her sister, Maureen Rogers; her brother, James Mahoney and brother-in-law, Thomas Rogers and her sister-in-law, Mary Peters.
Funeral services will be held at 11:00 a.m. on Wednesday at St. Margaret's Church, 14 Copeland Ave., Homer, where a Mass of Christian Burial will be celebrated by the Rev. Paul Alciati. Interment in St. Patrick's Cemetery, Whitney Point, will be delayed until weather permits.
Calling hours will be held on Tuesday from 4:00 – 7:00 pm. at the Donald L. Barber Funeral Home, 5016 US Route 11, Homer and on Wednesday morning from 10:00 – 10:45 a.m. at St. Margaret's Church.
Memorial contributions in Mrs. Peters' name are asked to consider The Sophia Center for Spirituality, 30 Main St, Binghamton, NY 13905 (www.thesophiacenterforspirituality.org)
---