Cancer (9)
Apr 28, 2019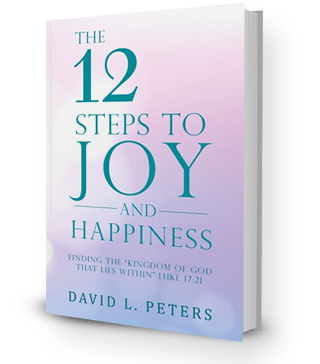 Cancer (9)
"Never be afraid to trust an unknown future
To a known God"
My wife and best friend Eileen has been diagnosed with terminal cancer of the esophagus. She has received radiation to reduce the tumor, and is now undergoing chemo. This blog will give my thoughts, fears, prayers, and hopes during this challenging and difficult time.
This past week has been a week of rest for Eileen, without chemo. We hoped to be able to go to Long Island on Sunday, which is Easter, and one of our nephews has a major gathering of family and friends that we have attended the past few years. Eileen and I were very close to her sister's family of 10, especially with the older siblings when we lived on Long Island back in the 1960's. we have spent much time with the family, as their summer vacations became our beautiful location, a "Miniature Mohonk", as we developed it after we moved here. (If you don't know Mohonk, google it. It is, in our opinion, one of the most beautiful spots in the world. Eileen has been going there, off and on, since 1953.)
Eileen's brother, Kevin and his wife Mary Jo, came here Monday and Tuesday, leaving here after lunch on Wednesday. It was a wonderful visit, much uplifting for all, and good breaks for naps when needed. (One of the joys of aging is that you can call for a nap anytime and not be frowned upon.) Within that time frame, our newest grandson Huntley, Drew and Emily's 20-month-old son, came for a visit with Emily's parents for a couple of hours. Delightful time. It is interesting how you quickly learn to "baby proof" an area in record time. Yes we have a gate to protect Huntley from the stairs.
Many family stories were shared, much laughter and joy, and sadness of illness and death of family. Now it is our turn to contribute stories and memories for others.
This past week has been a remembrance week. On April 16, 1960, Eileen and I had our first date. Now that date is easy to remember with google, as it was on Holy Saturday, so I only have to google Easter 1960 to find out. I took Eileen into NYC where we had dinner, went to some great jazz clubs, and I had intended to take Eileen to St. Patrick's Church for Easter/Holy Saturday services, which in those days was at midnight. But much to our surprise St. Patrick's did not have that service, so we went to St. Francis on 32ndSt. I had told her, before our first date, that if this was to be serious, we should have God bless us. That seemed to impress her. In case you are wondering, I fell for her when she joined our 18-30 club, a club for young single Catholics from our parish in Port Washington. That was about 2 months earlier; it took me 2 months to work up the courage to ask her out. But that date is another story.
The blood work looked good when we went in, so we planned our trip to L.I. carefully, for Eileen had chemo scheduled for Monday. I will talk about the Easter blast next week.
Meditation
My Wonderous one, I place myself gently in Your care. Your comfort during these times are powerful indeed, and give us great peace as we process through this challenging but a given part of life. Death is part of life, and I bless the times when You gently blew us in the direction of perceiving life beyond death. Great comfort comes from Your love born for us in the death and resurrection of Jesus, illustrating from eternity the way of being born again into eternity.