Cancer (8)
Apr 21, 2019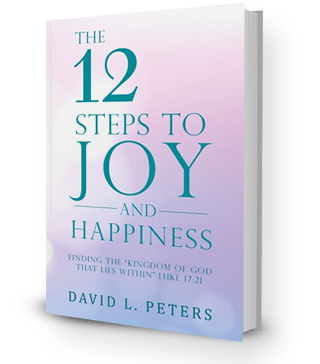 Cancer (8)
"Never be afraid to trust an unknown future
To a known God"
My wife and best friend Eileen has been diagnosed with terminal cancer of the esophagus. She has received radiation to reduce the tumor, and now has started chemo. This blog will give my thoughts, fears, prayers, and hopes during this challenging and difficult time.
This week has been challenging. Eileen had chemo on Tuesday, but the wake for my sister-in-law, Mary Peters, was also on Tuesday. Our daughter-in-law took Eileen into chemo while our daughter Barbara and son Tim and I drove out to Ohio for the wake that evening. Tuesday also happened to be my 85thbirthday, and one of the greatest birthday presents I could have had was spending the evening with my brother Tom and family. I had a chance to talk with many I had only seen glimpses of for many years. We finished the evening with just my brother and three of our children (Janet drove from Pittsburgh) sitting around a box of Chinese food and sharing. Tears, love, and joy; reliving stories of Mary and Tom from the 55 years they were together.
The funeral was the next day, we left right after the luncheon to head back home; Janet to Pittsburgh and Barbara, Tim, and I to Whitney Point. Long and tiring trip (about 7 hours, 400 miles), but I didn't want to be gone too long.
Eileen's chemo had some challenges, as her white blood count was low. They gave her a delayed 'patch' that had a shot of something that went in 24 hours after the chemo that hopefully will raise the white blood count. We are going in on Monday for blood tests to see if it worked. Eileen has had a challenging reaction to the shot; they warned of bone pain that could occur, and she is in much pain in her hips and back. We hope to talk to the doctor to see if there is anything she can take besides acetaminophen to relieve the pain.
We tried to go to Mass yesterday, and were sitting in our pew, and Eileen said she had to leave and we needed to go home; so we did. She slept most of the day and is using the wheeled walker to get around.
But Saturday we had a good day. We went to the bonsai group meeting where Eileen repotted her forest and trimmed the dawn redwood grouping, came home, had a nap, then went to a farewell party for good friends from church who are moving to Louisville KY for work reasons. A very nice party and we had a good time.
God has certainly kept us busy. On most days we spend a half hour in meditation right after breakfast, and try to keep rested so that she can do the important things in life. Most mornings we have nothing planned (next week is the week of no chemo, and we will have completed one cycle of treatment), so we can take our time, try to have a good breakfast, and move through the day. Eileen maintained her weight last week, so we hope the attention on rest and food (and some exercise) continues to hold for now.
Meditation
Life has certainly rung bold for us this past week. Spirit of Joy, You speak in sorrow and life and bring a sense of oneness and joy even to these moments when our hearts are rendered in sadness in life: physical life has a beginning and an end, but always moves on to new levels of being. I bow in gratitude for the understanding that life has no actual beginning or end; only the form changes.