Cancer (7)
Apr 14, 2019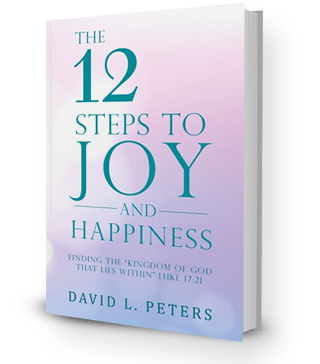 Cancer (7)
"Never be afraid to trust an unknown future
To a known God"
My wife and best friend Eileen has been diagnosed with terminal cancer of the esophagus. She has received radiation to reduce the tumor, and now has started chemo. This blog will give my thoughts, fears, prayers, and hopes during this challenging and difficult time.
My sister-in-law Mary has passed into the next life, and I will have been to the funeral in Ohio when you read this, even though I am writing this before I leave for Ohio. Our daughter Barbara and son Tim will drive our car with me. It is about a 7-hour drive, so we will leave on Tuesday, attend the wake that evening, the funeral and luncheon the next day and then drive back, as I do not want to be gone too long. Our grandson and daughter-in-law will take care of Eileen and accompany her to chemo on Tuesday.
Eileen had her second chemo treatment, and the impact was less powerful on her physically but more so in in some ways. Eileen was able to eat small meals each day, and was not totally wiped out this time, but she has remained more exhausted than before all the way through the process. We will see what happens next time, then there will be a week break before we start again.
Our large family has been in contact with us and visited often. The joy they add to our life is profound, and Eileen has received many cards and flowers. Constant memories have been jolted in my mind in this process, and I remember well our first date on April 16, 1960. It will be 59 years this year, and many thoughts flow in my mind as I watch my beautiful partner undergoing this final passage.
God has kept a warm cocoon around us, showering Eileen with love and joy from many sources. I have been moved to tears at the responses I see in so many in our lives. I spend a surprising amount of time reminiscing of the countless joys we have shared over the years. Yes, we still hold hands whenever we can as we walk from place to place. Just the sense of touch brings life between us and enables us to keep our joint spirit alive and well, and it has always been like that. The sense of oneness that we share is a slight approach to the oneness that we will share when we leave the physical plane, but it is still a wonderful feeling of bliss that is available just with a touch.
So God has guided us for 59 years. An amazing amount of time has flowed around us, and we understand that time is only really one thing: NOW. We relish our time spent just in the presence of one another, and tell each other often that we love the other. I sit in watch, for these are the moments I will be remembering in the future.
Meditation
My friend and lover, You have shared Eileen with me for almost 60 years, and I cannot imagine time without her, but life goes on even when one of us is called back. Your love has flowed through Eileen all this time, filling my life with grace and laughter, the components of eternal joy. Even when depression weighed so heavily You poured Love on me through this perfect container, and graced my existence as nothing else could.