Cancer (51)
Feb 16, 2020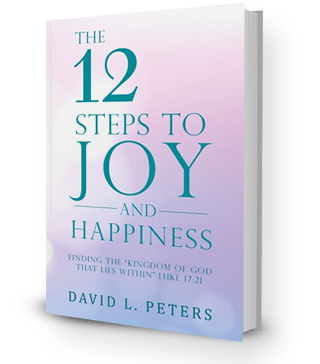 Cancer (51)
"Never be afraid to trust an unknown future
To a known God"
My wife of 58 years (June 10) and best friend Eileen had been diagnosed with terminal cancer of the esophagus, in February 2019. This blog gives my thoughts, fears, prayers, and hopes during this challenging and difficult time.
I am writing this on Saturday, and for right now it is quiet and restful. Eileen had been in pain earlier, and most of the week she had 1 ml of morphine every hour and the bone cancer pain reliever every 6 hours. But yesterday (Friday) she refused all pain medicines, until about 3 in the afternoon on Saturday. We called the hospice center Friday eve and they came out to change the catheter, as it had stopped up. The nurse arrived at 11:30 in bitter cold (zero outside) and it was after 1 before she left. Karen stays up all night with her, beside my sleeping along next to her. There is nothing we can do except keep her comfortable with little sips of water and various meds if she lets us. At this point it is up to Eileen if any pain or other meds are used. Sometimes Eileen feels nauseous and we have used a suppository anti-nauseous med to eliminate that, since there is nothing in the stomach. That works almost instantly.
Eileen prefers sitting up at about 45 degrees or slightly higher during the day, and down lower during the night. As I reported last week, we keep some elevation to prevent pneumonia or chest congestion. Eileen has refused a hospital bed, as it would not fit the décor of the house! But with the special mattress and lots of pillows we can keep her propped up and positioned to keep her comfortable. It is very difficult to understand her as she speaks in a very soft whisper, but we manage to understand the situation eventually.
It is really good to have a house full, as when she is on the pain meds she gets them every hour. Hard to sleep much with the alarm going off every hour, but it is worth it. Barbara and Janet switch off, one during the day and the other during the night. We found it important that only one person be the one giving it so that Eileen does not worry about being overdosed.
This is a gentle time. Eileen asked for a priest, and with out pastor being on a skiing vacation, a friend of his came out and anointed her again on Friday, and she seemed happy and content about that. Sadness is present, but Barbara tells stories of us when she was small and other times in our time of parenting. And we all smile a bit. Eileen seems to enjoy them as well.
Our son Dan and Alisandra are now at 40 weeks and counting. If the baby doesn't come by the 23rd, Alisandra will go in to be induced. That is still a week away.
We feel the presence of love constantly, filling up the time and keeping us busy. It is challenging, but I would not change anything in this process, as life and death are inter-mixed in a wonderful event of life. As it has been said, we are all dying, and it is only at the end that we understand that process clearly.
Meditation
I bow my head in gratitude for this opportunity to walk this path with Eileen, and to see the love that flows through life so clearly. We are surrounded with love and goodness, and the goodness of humanity is wonderous to behold. Eileen is just one of thousands undergoing this process of life at this time, as shown clearly by the schedule of the hospice crew, one crew serving our small area. These wonders of compassion and joy are everywhere, a silent tribute to the goodness inherent in humanity.