Cancer (5)
Mar 31, 2019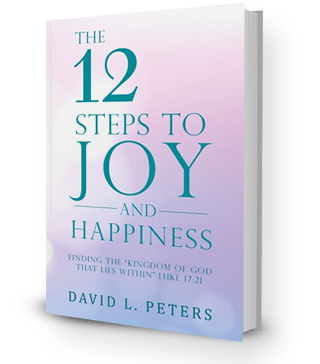 Cancer (5)
"Never be afraid to trust an unknown future
To a known God"
My wife and best friend Eileen has been diagnosed with terminal cancer of the esophagus. She has received radiation to reduce the tumor, and then is proceeding to get chemo. This blog will give my thoughts, fears, prayers, and hopes during this challenging and difficult time.
Eileen has completed the radiation treatment, and had the port implanted to receive the chemo. The port lies under the skin in the upper right chest, and acts as the entry into the artery lying in the neck. She starts chemo this next week as I write this entry. Our daughter Janet is here for a few days, and they went shopping a bit for a few things. Eileen is feeling pretty good, and is eating better. We think that the radiation has shrunk the tumor a bit to allow easier eating. Our traveling to doctors and such will be reduced as the chemo treatment is only once a week. However, our traveling to outside events will be restricted, as she will be more susceptible to viruses and sickness once chemo starts. We can go to church, but Eileen will wear a mask and has to avoid touching others.
We have been showered with cards and love from our friends, but it is still difficult to call long distance friends and tell them the status. The shock and pain is evident in all I talk with on this situation.
I have been concerned with my own mental health at this time and recognize that I am entering a "dark night of the soul" period of life. It is part of life, but still is causing and will cause even deeper depression and anguish over the coming months. But God is once again answering me with a supportive tool. I received notice of a new course by Andrew Harvey, a mystic that I have followed for some time. The course is titled "Rebirthing Yourself Through the Dark Night of the Soul," and the first session out of the 10-week course is the day after that Eileen receives her first chemo. That is synchronicity at its best.
And of course our many friends will help both of us and support us during this time. We are so grateful for the outpouring of love and support that we are receiving during these times. God's love pours out on us in waves of joy and laughter, needed now more than ever. The gift of laughter lifts the soul in ways that defy what is happening. Laughter calms the pain, fills the blank periods, and lightens the load like nothing else can accomplish. We are surrounded by our children, and the gifts of presence by so many of our friends make this time one of remembrance.
Meditation
My God, You pour love and joy into our hearts, even as it is breaking. I bow in gratitude for all that we are surrounded with at this time and walk forward in acceptance for the next phase of life. Your gifts of friendships who rise up and reach out to us is uplifting, and we place our trust in Your care for eternity. Thank You.