Cancer (47)
Jan 19, 2020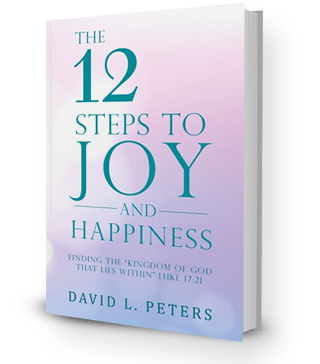 Cancer (47)
"Never be afraid to trust an unknown future
To a known God"
My wife of 58 years (June 10) and best friend Eileen had been diagnosed with terminal cancer of the esophagus, in February 2019. This blog gives my thoughts, fears, prayers, and hopes during this challenging and difficult time.
This week has been a difficult week to accept, but we knew that it would be faced some day. It was determined that she can no longer eat larger solid foods, even though some softer foods like 3-minute eggs are still acceptable. Plus the pain from the bone cancer in the arm was becoming severe, even with the opioid being used at maximum strength. We met with the radiologist on Tuesday, who has now started a radiation pattern that will hopefully reduce the arm pain.
He said that nothing could be done for the solid food problem, for the problem lie in the stomach, not the throat. That is, the food is reaching the stomach, but the stomach is unable to adjust to the solid lumps. He believes that cancer is in the lining of the stomach, but no tests show that, but the inability of the stomach to adjust is a sign of that. He was quite blunt in that the various cancers will kill Eileen, and we have to prepare ourselves for that occurrence. We appreciate that blunt statement. Timing is in weeks and months. He suggested that we meet with the palliative team to work out Eileen's desires.
Eileen started the radiation treatment for the arm pain, the first of five, on Thursday, and we met with palliative team before that. They laid out the choices before us. First, Eileen had to make a major choice: she had to choose between continued fighting for longer life with that attendant future pain and problems; or to choose palliative care and comfort and let nature take its course, and to choose to reduce all discomfort in the process as much as possible. Eileen choose that later approach, since death is coming anyway, and a few extra weeks of pain did not sound very good to her. She has chosen to die at home if at all possible, and the doctor said that should be possible.
The first thing they did was change the pain medication to a liquid morphine, given every four hours, around that clock. If the pain persists, I can supplement with a half dose in-between. We started that Friday, and it was a difficult process, but it seems to be working finally, even though she is very tired and sleeps much of the time. We hope that as the body adjusts she will be less sleepy.
We will be meeting with the oncologist on Monday, and the radiologist again on Tuesday, and the palliative team in a few weeks. In the mean-time, since we have long-term care insurance I should, and have, contacted them, as I will need help as time goes by. It turns out I can hire friends and neighbors to come spell me off, and they will help when the time comes to have a 24-hour person to find the right person. I strongly recommend long-term care insurance, as this will easily cover any problems or aid we need during this time. The palliative care doctor was very happy we had it, and he said that almost nobody carries it. He finds about 10 a year carry it out of the many dozens he treats.
Thus this blog will be sometimes a challenge to read, especially towards the end. It will cover the process of dying, death, and grieving. Always grieving, for a part of me dies inside as I watch Eileen struggle. And yes, God is good to us, and has blessed us in this process more that I have expected. Gentle doctors and nurses (Getting the morphine prescription was a challenge, and since it was on Friday, I wanted to complete the transaction before the weekend. The nurses and pharmacist involved spent over an hour getting all the paperwork finished, and getting me the drug.) and caring friends have been a gift to us I will never forget.
Death is part of life, I affirm that strongly. But the process is a challenge both for that person being challenged, the immediate caregivers, and all who are part of the wider circle of friends, and the caring circle of the health-teams that aid us. We have not had one instance of someone brushing us off, or presenting anything but a caring presence that is a reflection of the Love of God flowing through them to us.
Meditation
Gentle Lover, I bow in gratitude for the love that has flowed to us during this time. I am in awe for the care and concern that is part of our life right now. The internal pain is sometimes overwhelming, but Your love in the form of a loving gesture from someone, often now a member of the health community, is a wonderful outflow of eternal Love.