Cancer (46)
Jan 12, 2020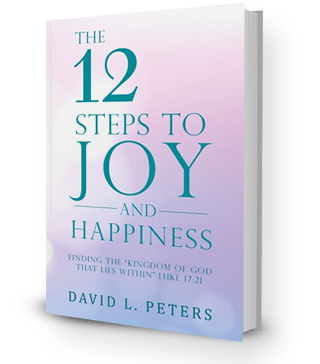 Cancer (46)
"Never be afraid to trust an unknown future
To a known God"
My wife of 58 years (June 10) and best friend Eileen had been diagnosed with terminal cancer of the esophagus, in February 2019. This blog gives my thoughts, fears, prayers, and hopes during this challenging and difficult time.
This has been a difficult week. Wednesday after dinner Eileen had a "heartburn" attack, only it seemed like the esophagus just closed up so that nothing would go down. It is amazing how much liquid flows down that channel, and the challenge it presents when it becomes closed. She has had these before, but usually within a half hour it clears up. This one lasted 3 hours. Eileen called it a 'near-death experience'. Thursday she had no breakfast or lunch., and only a bowl of Campbell's soup for dinner.
We had an appointment with our primary doctor shortly after lunch on Thursday to discuss pain medication, and she upped the opioid to three times a day, and we discussed what changes in pain medication occurs as the pain gets more intense, especially towards the end. We had called the oncology office to discuss what had occurred the night before, and they said to call our radiation doctor. We have an appointment to see him on Tuesday. Then because Eileen had lost so much fluids we went and had an IV-hydration for an hour and a half, at the oncology office. Our oncology doctor came in and discussed what had happened, along with what he knew of the tests that were recently done, but the results of the biopsies were not back yet. We see him for further discussions on January 20.
Friday was fairly good, as Eileen ate lightly but all three meals. But Saturday morning, immediately after breakfast, she had another attack. This one lasted just over one hour and a half, no lunch, even though she did manage to take the pain pill more or less on schedule, only an hour later than scheduled. Supper was half a bowl of soup.
One day at a time.
The shoulder pain is intense, but the pills (opioid and over counter) and CBD ointment help to keep it within tolerance so she can sleep when she desires.
We did not make it to church, as Eileen was not feeling she could be up that long.
These posts are getting more difficult to write, but I promised to keep you informed even when it becomes difficult. And it will get worse as the disease progresses, with a known ending that is sad for us but is part of life. We in our society rarely talk of that fact, and it is one that we sweep under the rug. We talk of "Aging Gracefully", but hardly ever talk of where that eventually leads. We have pictures of smiling people turning 100, but rarely mention the life and death of that person often shortly after that publicity. People just vanish, never talked of again, while the news and attention turns to the next "aging gracefully" person.
End-of-physical-life and the re-entering into life beyond the physical are a given fact. Time does not stop because we wish it to pause. The small changes over decades results in motion into the next phase. Only when it occurs closely to you do you (I) look at it face-to-face, but it does come to one and all. I have discovered some wonderful books on how to live with approaching death, and live with it with God at my fingertips. During these episodes it is difficult to see joy, but when we meditate and listen to life carefully, it speaks of joy and love. Am I joyful? No. Do I wish it were different? Of course. But I am content and happy that we have this time together.
Meditation
Oh You who knew us before we were alive in the womb, You who formed us in Your image and likeness, Your constant drumbeat of time moves us into a different understanding of the universe and life as we look at the time we move towards leaving this portion of life. I have found joy and contentment at this time during those moments when I look at You face-to-face. Yes, when I gaze at Eileen Your visage is strongly in my mind, and it grows stronger as time moves on. I bow in gratitude for the gift of Love which lives between us and through us.