Cancer (44)
Dec 29, 2019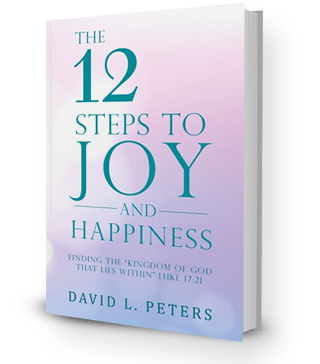 Cancer (44)
"Never be afraid to trust an unknown future
To a known God"
My wife of 58 years (June 10) and best friend Eileen had been diagnosed with terminal cancer of the esophagus, in February 2019. This blog gives my thoughts, fears, prayers, and hopes during this challenging and difficult time.
Merry Christmas to all!
Happy New Year.
            We visited the oncologist this week and received the results of the PET scan which she had last week. It was disappointing, but not unexpected. The activity of the cancer in the upper two-thirds of the esophagus has been reduced, but it has increased in the lower third. This explains the recent episodes of heartburn. We have some new prescriptions we will try to aid that. But two spots have appeared in the lungs, but they are too small to analyze right now. They will be watched and relooked at in a couple of months. But of most concern, is the detection of bone cancer in her right shoulder. This is the reason for the pain in the shoulder, and may only get worse. Eileen will receive a full-body bone scan this week, and will have another endoscope done some time soon (no date yet) for biopsies. We will learn on our next visit to the oncologist what we do next, January 20. Eileen lost just over a pound, which is fine at this point.
I am writing this in mid-week, Christmas afternoon, as we still plan on going to Mohonk Mountain House on Friday. More care is necessary, as Eileen had a series of falls last week and is more unsteady as we speak, but we should be fine if we have a good handicap-accessible room. Even though we will not be venturing out, it is a beautiful place to be, with wonderful views and wonderful fireplaces, and a great opportunity to visit and chat as family. Eileen's brother Kevin and wife Mary Jo will be there with most of their family.
Our house is fully decorated for Christmas, and the beautiful tree glows brightly. We went to an artificial tree last year, and it fits well in the space. We have consciously attempted to make things easier as we age, (down to one car) and it helps us especially as this latest jog in life has appeared. This is part of life for all of us, one way or another.
Yes, God is still good to us! Always! We can still laugh, and enjoy Christmas morning with presents and decorations. Had cinnamon rolls for breakfast, and we will have a small turkey breast for dinner with many vegetables, as our son Tim has several members down with a cold, and we do not want to expose Eileen to anything. Our daughter Barbara and son Dan are here, so it will be a feast to celebrate the birth of Jesus. Then daughters Karen and Maureen and Karen's daughter Rianna, and daughter Janet and son Brendan, and Dan's fiancée Alesandra will arrive tomorrow. Then on Friday we leave for Mohonk.
We place our trust in God, for what remains in this life and for what awaits us in the future. Each day is a blessing, and we do not look too far ahead, especially we do not worry.
Meditation
Gentle and loving Force, you guide us in life each step along the way. We rest in You, knowing that power that draws us forward will not forsake us. You have guided our path all of our life, and we place all our trust in Your gentleness and Love.