Cancer (43)
Dec 22, 2019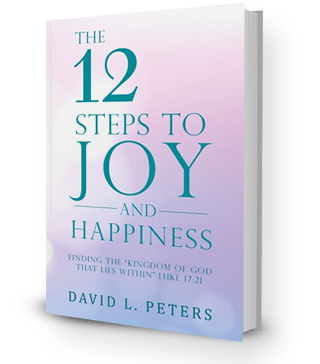 Cancer (43)
"Never be afraid to trust an unknown future
To a known God"
My wife of 58 years (June 10) and best friend Eileen had been diagnosed with terminal cancer of the esophagus, which has now moved to the stomach. She has received radiation to reduce the original tumor (which worked), and has undergone chemo, which reduced or eliminated the original tumor, but the new tumor in the stomach requires a different chemo to slow its' progress. This blog gives my thoughts, fears, prayers, and hopes during this challenging and difficult time.
This week has been one of highs and lows. Among the highs was that we were able to attend at least the opening greeting and cheer time of the company party at our favorite restaurant, P.S., in Vestal NY. We only could stay an hour before Eileen became too tired, but it was great to talk with long-time and new friends and employees. They prepared take-out for us which we took just before they sat down for dinner.
The lows was Eileen's continued weakness, resulting in falls during the night three nights out of four. Today (Sunday) Eileen is exhausted, but we did get to church and lunch afterwards, with Barbara and Dan with us. Eileen had to use the walker getting into church, taking the elevator from the entry-way to the church proper, and is now resting in the chair.
Eileen had the PET scan on Monday, and we get the results tomorrow, Monday the 23rd. We still are planning to go to Mohonk Mountain House on the 27th, returning on the 30th. I suspect we will spend a good part of the time resting. But we are looking forward to seeing many of the family, as most are coming here on the 26th, going to Mohonk with us, and leaving around the 1st. Simple meals, much talking, game playing, and laughter, and more talking and game playing and laughter. Always a wonderful time. The tree is in the house, and all decorations are up; we will decorate the tree on the 24thas always, but it is lit most of the time, just lights but looks beautiful.
Eileen will finish this round of pill chemo this Tuesday, and she will be off chemo while we are away. She plans on having a drink at dinner, eating lightly, and hoping that things stay calm. Heartburn is the biggest concern, so she will be very careful what she eats. But seeing family and just relaxing in the beautiful grounds of Mohonk House, with breathtaking views from the house and wonderful fireplaces everywhere and make it all worthwhile.
We are amazed at the gifts from God we receive every day. Wonderful friends, love everywhere, welcoming smiles and hugs. What more could we possibly want?
Meditation
Oh Wonderous One, we are grateful for this beautiful time we have together, letting the love we share shelter us and ease the emotional pain of this time. We understand in our heads that this is part of life, but the pain in our heart is gently released by the ease of time. The welcome of friends that express Your Love through them is awesome to behold. All I can say is thank you for all Your graces.