Cancer (40)
Dec 01, 2019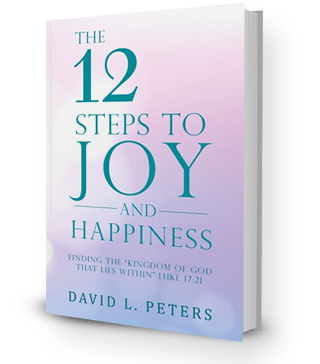 Cancer (40)
"Never be afraid to trust an unknown future
To a known God"
My wife of 58 years (June 10) and best friend Eileen had been diagnosed with terminal cancer of the esophagus, which has now moved to the stomach. She has received radiation to reduce the original tumor (which worked), and has undergone chemo, which reduced or eliminated the original tumor, but the new tumor in the stomach requires a different chemo to slow its' progress. This blog will give my thoughts, fears, prayers, and hopes during this challenging and difficult time.
I hope all had a wonderful thanksgiving. We had a good time, having dinner at our son Tim's house. We supplied, as usual, the mashed potatoes. We couldn't stay long, only about 2 hours, and Eileen had to come home. But we had been to the movies on Wednesday, to see the story built around Mister Rogers. Very good movie, for Fred Rogers was the same on or off the screen. And on Friday, Barbara and Eileen went to see Harriet,the story of Harriet Taubman. So they got in their usual set of movies over this time frame, but only one at a time. Even I went to see the Mister Rogers movie, and found it uplifting to watch and enjoy. Being in the day time and the day before Thanksgiving, the theater was almost empty, and the great seats in the middle was very enjoyable.
Eileen's appetite seems to have improved since she started on the new and stronger pot pills, and she has been eating at least twice as much as before, maybe more. She is still tired most of the time, and spends much time sitting in her chair, resting or sleeping. Hopefully we can stop or slow down the weight loss she has been experiencing. We will find out on December 9that her next visit with the oncologist. She has been stronger at night, requiring help only occasionally to get up.
We continue to enjoy life at a much slower pace, and have many of the household Christmas decorations up. Barbara has done all the manual labor, even setting up the lighted tree on the front deck, and all of the many decorations that hang and sit around the house. We plan on going to the Bonsai club dinner on Thursday, and at least staying through the cocktail hour. Eileen will be in her 'off' week, so no chemo pill to worry about. We probably won't stay for dinner or the party afterwards at one of the member's house, but we shall see.
Yes, life is still good. We are able to engage in our morning meditations most mornings (unless doctor appointments interfere), and spend the day quietly, reserving strength for when it is needed. We feel blessed by God during this time, and life just flows along. We have learned to truly take one day at a time, dealing with what is 'Now', and not being too concerned about tomorrow.
Our latest granddaughter is among us, as our daughter-in-law gave birth to their second child, Clara Mei Peters. Our son Drew is happy, as they brought her home today (Sunday). Cute as only newborns are. Her brother Huntley, not quite two and a half, isn't quite sure about the new-comer.
Meditation
Gentle Creator, Your path through this life is both creative and short, but You give us so much to stand in awe of in this marvelous world of ours, and all the life that teems around us. You bless us with someone new to bring life, laughter, and joy to our world, even as You open the path where the older generation moves on to the next phase of life. We have been blessed by this life, and we bow in gratitude for all the joy that You show us, every day.