Cancer (39)
Nov 24, 2019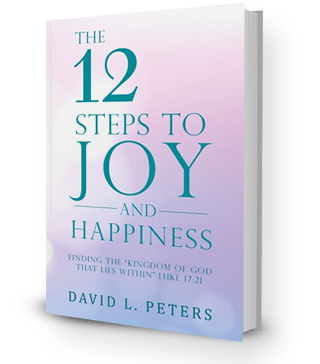 Cancer (39)
"Never be afraid to trust an unknown future
To a known God"
My wife of 58 years (June 10) and best friend Eileen had been diagnosed with terminal cancer of the esophagus, which has now moved to the stomach. She has received radiation to reduce the original tumor (which worked), and has undergone chemo, which reduced or eliminated the original tumor, but the new tumor in the stomach requires a different chemo to slow its' progress. This blog will give my thoughts, fears, prayers, and hopes during this challenging and difficult time.
This has been a mixed week. Eileen went in for a weigh-in on Wednesday, and we were shocked to hear that she had lost 10 lbs. in three weeks. She is now down to 129, a loss of 37 lbs. since February. We called the oncologist, and they recommended a much stronger dose of the pot pill, which we have started for a couple of days. Her appetite seems much stronger, and she has eaten much more over the past couple of days. We can hope that the increased appetite will continue.
The weakness continues, but she seems stronger during the day, even though she stays sitting in her chair most of the time, dozing when she feels like it. She uses the walker only in the night and early morning.
We did not go to church this week, as it had snowed, and Eileen was feeling too tired, as she felt she had not slept all night.
So life continues. No pain, other than from earlier falls in her shoulder. No falls this week, and she could usually get up by herself from the chair or bed. There is the occasional need for help, but seldom. My week was uneventful also, as my toe is doing its thing and hopefully healing.
We have been listening to the new meditation 21-day event by Deepak Chopra, based on using our consciousness to connect with First Consciousness, or what I call God. We use one of the many Deepak Chopra meditations almost every morning followed by a 10-minute meditation on Insight Timer whenever our morning schedule allows. Doctor visits or similar appointments sometmes prevent it. These moments of thoughtful words and silence give us a wonderful start to our day.
I marvel at the ease of this journey, one that we all will take. Eileen's path so far has been relatively easy, as the only mark is the extreme weakness and tiredness that is part of the path. Our hope is that the path will continue in a similar fashion, but we will let God guide us as we go. Probably the most difficult part for Eileen is the result of macular degeneration, as it is very difficult for her to read, and depends on voice-over or audible books on the iPad for things to do. This problem would have been there under any condition, but combined with the extreme weakness it is a double whammy. She did sign a "Do Not Resuscitate" notice, which hangs on our refrigerator for easy access if needed. We were told by the nurse that that is where the EMT will look if called to a house for a collapse. Life has a beginning (which we will be celebrating adding two in the next couple of months, as our grandchild count will be going up with two granddaughters arriving, one on December 2, and the other around February 13), but life also has an ending in this plane of existence. That is the universal pattern everywhere, from short life of cells of only hours to billions of years for stars. Thus it has been, for almost 14 billion years.
Meditation
Our Guide in life, we bow before you as this journey flows along. You are our guide, and only You will hold us. Your love surrounds us and breathes through us; only this Love is the sum-total of all existence, which is a product of this Love. We have this short moment on this stage of life, but life is all-eternal, and our part moves as You beckon and lead us through eternity. Our gratitude leads us to understand this wonderful path and all its glory.