Cancer (37)
Nov 10, 2019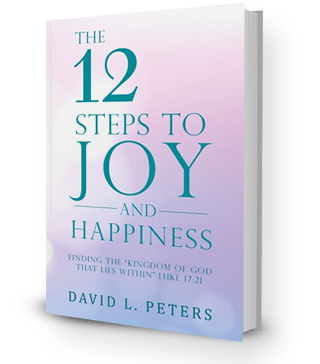 Cancer (37)
"Never be afraid to trust an unknown future
To a known God"
My wife of 58 years (June 10) and best friend Eileen had been diagnosed with terminal cancer of the esophagus, which has now moved to the stomach. She has received radiation to reduce the original tumor (which worked), and has undergone chemo, which reduced or eliminated the original tumor, but the new tumor in the stomach requires a different chemo to slow its' progress. This blog will give my thoughts, fears, prayers, and hopes during this challenging and difficult time.
This week has been a mixture of highs and lows. Take today, Friday. Her appetite was the best I have seen in a while, so I think the pot pills are working. We waited about two hours after taking the pill and she ate almost a full supper. On the other hand, most of the time she required help getting out of the chair. We had company, and that is always good. The week has been like that, but she had a significant fall getting dressed Thursday morning, and that took a while to get her upright. Eileen had PT scheduled for Wednesday, but she had been sick in the morning so we cancelled out. We will try on Monday again.
Things can be amusing during the night. I have become used to hearing her voice asking for help to get out of bed, jumping up and running around to get the covers off to help. But that has it's negative side too. I could have sworn that I heard her call, so I got up and started removing the covers around her feet, and she jerked awake and asked me what I was doing – apparently I only dreamt her call. But that won't stop me next time; but I will be more certain to check to see if she is calling.
As I had mentioned last week, I find that my ability to function at a high level with ease in this situation is, I believe, a direct result of the many years of practice of living in the Now by means of self-observation and daily meditation. This Now that I find myself in absorbs all my time and energy, even though much of the time I am just present in the same room. I feel no resentments or other negative feelings at the turn of events, instead I feel joyful that I can be helpful and ease this part of life's journey for Eileen. Since she has no pain (other than that from her falls) she finds it a bit frustrating in the weakness that prevents her from most things. She likes doing what she can; and I make sure that she has those satisfaction when possible. (It helps me too.)
God indeed is good to us, giving us the time together when we were so scattered for most of our marriage, due to my work schedules and our group activities, which was usually separate functions. Both of us had many evening meetings; Eileen had many evening meetings in conjunction with her DRE duties at church and other committee meetings, and I had my spiritual groups that I was involved in. The joy I feel just being here cannot be described in words, as it is a peculiar mixture of sadness and joy, with joy dominating but sadness underlying so much of it. This gift we have of being together on this road is something that will support me all of my life.
It is becoming more difficult to leave Eileen alone, as she so often needs help to get on her feet and holding while she steadies herself. The walker is at hand all day, just in case. I understand this will get worse as the disease progresses, and we will take it one day at a time. I have the insurance to have help present when we need it, but not yet.
One of the things that we have found that with Eileen's reduced ability to eat, we can get a single take-out from Aiello's Italian Restaurant and that feeds both of us well, with little or no waste, so we are not stuck with my few attempts to cook something that we both can eat.
Meditation
God, You have granted us this time of love and reflection that is so rare in our busy lives. Your Joy and Love fill us each moment, even when things are scary. I can feel that You are holding us in the palm of Your hand, and all will be well, all will be well.