Cancer (36)
Nov 03, 2019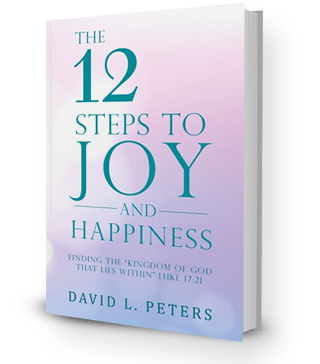 Cancer (36)
"Never be afraid to trust an unknown future
To a known God"
My wife of 58 years (June 10) and best friend Eileen had been diagnosed with terminal cancer of the esophagus, which has now moved to the stomach. She has received radiation to reduce the original tumor (which worked), and has undergone chemo, which reduced or eliminated the original tumor, but the new tumor in the stomach requires a different chemo to slow its' progress. This blog will give my thoughts, fears, prayers, and hopes during this challenging and difficult time.
This past week has been similar to others, with a slow decrease in energy and ability to move around, but otherwise things are consistent. I have to get up during the night more often to help Eileen get up, but once up she normally can function all right. Once or twice I have had to support her walking for several steps before she can be steady. Eileen did fall in the kitchen, just turning away from the rolling walker to reach for the sink and just sank to her knees and then down. I believe this sort of weak falling is fairly common with cancer, and the cancer drugs can do strange things to the balance and motor paths through the body.
The pot pills seem to be helping with eating, as she eats slightly more at a meal, but now has a small candy bar and often ice cream or popcorn in the evening. Hopefully this will slow the weight loss. We do understand that even though she has lost 30 lbs. or so, she still is not down to her weight she had when we got married. Has another 20 lbs. to go just to reach that weight. (Yes, we were two string poles!)
Life is still good, but much slower. The time just seems to fly by. Many times I have to double wash some clothes, as any body fluids that reach the clothing means that they have to be washed twice because of the toxicity of the chemo. So the washing machine is getting a lot of use. The only pain is from that caused by the falls, and the frustration with the extreme weakness that prevents her movements. This part of the journey of life is a challenge, but it gives us time to read and just sit and enjoy one another's company. No conversation generally, just presence. I have added a 'baby' monitor for the bathroom, putting one receiver by the bed and another in the living room where I usually sit. It all seems natural to me generally, though I sometimes wonder what I would be doing otherwise, but I can't really think about that, for that is not the case. What I have is Now, and the requirements of Now, for that is what God has handed to me at this point in my life, and yes, it is good to be able to express my love to Eileen in service.
We try to fit in meditation time each day, despite doctor visits, and these moments of mutual lifting of hearts to God in the quietness of our being is truly helpful in keeping us united in love. The weather has been quite warm so far, usually in the 50s in the daytime, but a cold snap is scheduled for the end of the week, so the bonsai will have to come into our storage room at that time.
For those who don't know, I built a temperature-controlled storage room in the garage many years ago, as it can damage the pots of bonsai if they freeze, as the freezing moisture may cause them to crack. So I have a heater set to turn on slightly above freezing, as junipers in particular need cold weather.
Meditation
Oh Gentle One, Your Love for us fills our day and nights with peace. We place ourselves in Your loving presence and are filled by the Joy of Your Being. Even during these stressful times, Your love pulls us on this road of life that You give us. we thank You for all that we have and will continue to call upon that uplifting Love now and into eternity.