Cancer (33)
Oct 13, 2019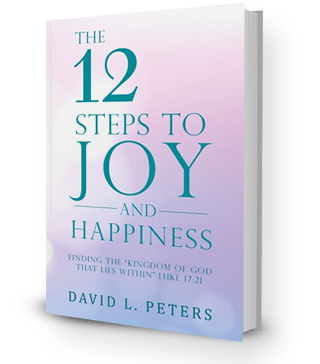 Cancer (33)
"Never be afraid to trust an unknown future
To a known God"
My wife of 58 years (June 10) and best friend Eileen had been diagnosed with terminal cancer of the esophagus, which has now moved to the stomach. She has received radiation to reduce the original tumor (which worked), and has undergone chemo, which reduced or eliminated the original tumor, but the new tumor in the stomach requires a different chemo to slow its' progress. This blog will give my thoughts, fears, prayers, and hopes during this challenging and difficult time.
This week has seen a slow recovery of Eileen's energy, even though she uses the wheeled walker most of the time. She is more alert, but still has no appetite. But she is eating more, even a sweet desert on occasion. We have been helped this week as not only our daughter Barbara here Sunday through Wednesday, our daughter Janet and her son Brendon were here Tuesday until Saturday. Extra food but more hands to aid, even to mow our lawn! Lots of laughter and peace.
I did call Spectrum to schedule putting in a tv outlet in one of the closets upstairs, and they came the very next day. So we now have a bedroom with a tv in the closet, which has been used every evening since. That room is right next to our bedroom and bathroom, so it is convenient for Eileen to watch tv and then move into the bedroom easily. Yes, we sometimes have to help her stand, but then as the day progresses she gets stronger, so the evening is good. I have not had to help her this week at night, but in the morning it is a challenge.
We did get to our Bonsai club meeting today (Saturday), and it was nice to chat with our friends at this time. No trees to trim this late in the year, just watched a YouTube video on Shohin (miniature) trees (pronounced sho-heen), which means the top is 10 inches above pot or less. Amazing the degree of aging and twisted trunks on some of these. It is a very different form of bonsai art, as mostly very young seedlings are shaped into small circles and wired to form that shape, then grown on for 5-10 years to spectacular results.
The fall colors of nature are coming rapidly, and even with the rain we could see some of the breathtaking beauty of the hills appearing. We have one lone maple in our field below us, and watched the leaves turning red throughout the day. Started out maybe 30% red, ended the day at round 70%. Awesome!
It is truly a gift from God that we are in the midst of all this natural beauty, and it is so important for peace of mind and finding joy in life to just stop and look – God has given us a sense of beauty that should cause us to lovingly take care of this source of life
Today, October 12, is my father's birthday – he would have been 114. Yes, he is 8 years younger than my mother, and they had a happy marriage of 65 years. Eileen and I may not make that time, but God has blessed us through the years for our time together. This journey we are on gives time for pondering, and marveling how blessed we are to be able to walk together, and I feel blessed to be able to accompany Eileen on this part of the journey.
Meditation
Loving Father-Mother, we place ourselves in Your care always, as this journey shows us so clearly how little we control our lives. The physical aspect of our life carries us from birth to death, amidst the wonders and beauties that You surround us with on all sides. Too often we find ourselves worried about some small aspect of what is going on, and fail for long periods to see the breathtaking beauty that is everywhere. Even the rain and snow is awesome, and looking upon our natural world should be everyone's' right, not just those of us that made choices to go that way.