Cancer (32)
Oct 06, 2019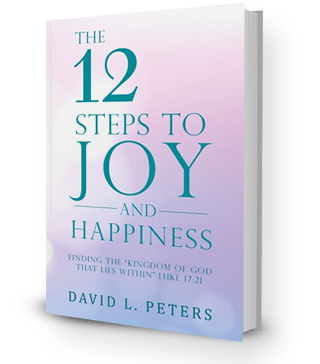 Cancer (32)
"Never be afraid to trust an unknown future
To a known God"
My wife of 58 years (June 10) and best friend Eileen had been diagnosed with terminal cancer of the esophagus, which has now moved to the stomach. She has received radiation to reduce the original tumor (which worked), and has undergone chemo, which reduced or eliminated the original tumor, but the new tumor in the stomach requires a different chemo to slow its' progress. This blog will give my thoughts, fears, prayers, and hopes during this challenging and difficult time.
Eileen has regressed this week. She was told by the physical therapist that she should consider using the wheeled walker the norm, as she is unsteady without it except by great effort. She is also eating less, and I expect losing more weight, but we will have to wait for the next doctor visit to ascertain that. Friday night was particularly bad, getting sick during the night and being stuck to the chair she went to sit in because feeling ill, but unable to rise. Luckily I had seen her take the walker (2am) out of the bedroom and then not come back, so I followed and eventually got everything cleaned up and Eileen (and myself) back to bed.
We will look into bring a tv upstairs (first floor, as the tv room is in the lower family room) to one of bedrooms which we can convert to a sitting room for now. And so life goes on (yes, this is part of life). We will spend effort this next week to see what we can do to adjust to the new norm. Eileen is still without great pain, but can't eat without feeling poorly, and has no or little appetite. Small meals are the norm, and very bland to prevent problems.
God has been good to us, giving us quality time together for much of the time, and keeping me healthy so that I can aid Eileen during this phase of life's journey, and Eileen still has no pain despite what is happening  inside her body. Our son Drew and Emily and grandson Huntley were here Saturday afternoon, and it is almost exhausting how much energy a two-year old child has. Running in circles over and over between the living room, dining room, and kitchen into the living room on a continuous basis! He is a cutie, and always happy, and it is still a wonder at the feeling of heaven when a little child cuddles up to you for a few seconds or moments.
These moments of joy give an insight into the joys of that "kingdom of God that lies within", as Jesus said. If we but have eyes to see, we would understand all the wonder that lies around us, to just enjoy the way I watched Huntley laughing at the sheer joy of running!
So life should be bringing us sheer joy just in the discovery of its ever-changing vistas, the breathtaking beauty of life, and the awe of sheer life. We celebrated the life of St. Francis of Assisi this past Friday, which was also my mother's 122ndbirthday. St. Francis understood in the depth of his heart that touching the earth was touching God, and he called all 'brother and sister earth'. He could see God in every phase of life, and that was only do to the clearing of his vision to the reality of the universe or the Christ. And yes, you and I could see this too if we but open our eyes.
Meditation
Spirit of God, that Being that fills all of the universe and beyond, whose beauty steals away our breath at every turn, I turn to you in joy and sorrow, as I watch my beloved fade day by day right before me. Hold her gently, give her the peace and joy that should be hers, as this road becomes narrower. We watch the next unfolding of life's story from tiny child to adult, as the journey of ours approaches a change in form. We place all our trust in You, knowing that Love upholds all.