Cancer (31)
Sep 29, 2019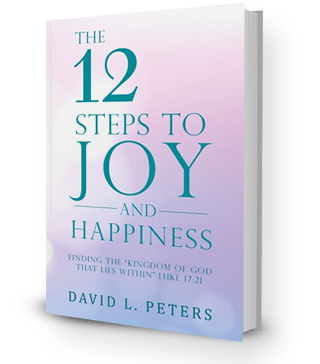 Cancer (31)
"Never be afraid to trust an unknown future
To a known God"
My wife of 58 years (June 10) and best friend Eileen had been diagnosed with terminal cancer of the esophagus, which has now moved to the stomach. She has received radiation to reduce the original tumor (which worked), and has undergone chemo, which reduced or eliminated the original tumor, but the new tumor in the stomach requires a different chemo to slow its' progress. This blog will give my thoughts, fears, prayers, and hopes during this challenging and difficult time.
This week has been a great challenge. Eileen has picked up a urinary infection, and it has left her in great weakness. We are treating it, but she walks most of the time right now using the wheeled walker. We have changed sleeping sides in the bed, as this puts her only a few feet from the bathroom. We have obtained a wheel-less-walker (a better description is hop-and-stand walker) which is better to support her at night and into the bathroom, as the wheeled walker does not fit through the door and it can move if she is not steady when standing, which is often the case. I have had to help her up from her chair often. She lost 7 lbs. in a little over a week, before we discovered the infection. It is difficult for her to eat, especially dinner. She has had very little to eat, sometimes using only a boost (500+ calories). We are hoping that the anti-biotics will work quickly to allow her to have more freedom and to feel better. We did manage to go to church today (Sunday), but made the decision at the very last moment when she decided that she could manage.
We knew things like this would occur, but until it does it seems like something far off. But here it is, and we just have to take it one moment at a time. We have been led to this slowly, and had, by and large, a good summer filled with beauty and love, lots of love.
Eileen will try to have physical therapy starting Monday, as movement generates energy in the body. Physical therapy should help her to gain strength and to improve steadiness. We will see how she feels on Monday. It is at the same time (or close) to the time I have physical therapy for my back, so only one trip for the two of us.
Life goes on. Eileen is enjoying listening to books during the day, as her reading (or better, her eyesight) capability is very low. Since most problems have been in night, I sleep lightly, hoping to hear when she gets up during the night so I can help her if necessary. Friday night was the first night of switching sides, and it worked out very well. She was able to get up every time with the new sturdy walker, and thump (quietly) her way into the bathroom and back each time without help.
This path has been, by and large, gentle but steadily towards the inevitable end. We have seen the hand of God often during this time, and we continue to pray and meditate often to maintain the path. This is the first time when she has not felt well all the time, but we hope once she overcomes the infection things will be better.
Meditate
Loving Guide, we trust You during this time of life, as life is moving towards a point of change for Eileen. That wall is scary, but we know that You will be there to guide her gently and with much Love. We place ourselves in Your care, trusting all to You during this time.