Cancer (3)
Mar 17, 2019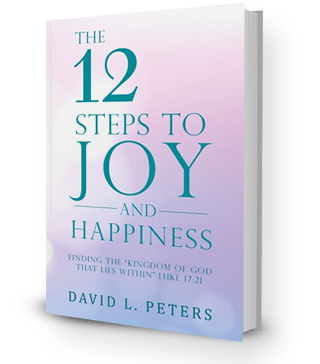 Cancer (3)
"Never be afraid to trust an unknown future
To a known God"
My wife and best friend Eileen has been diagnosed with stage 3 cancer of the esophagus. This has now progressed to where we know it is terminal. She will receive radiation to reduce the tumor, and then proceed to get the next steps. This blog will give my thoughts, fears, prayers, and hopes during this challenging and difficult time.
Palliative care.
Palliative care!
Palliative care!!
A few days ago my wife and I huddled over my cell phone listening to the radiation oncologist we had visited earlier that day, discussing his findings after meeting with the doctor who had run the scope on Eileen's throat. The cancer had spread over the upper portion of the esophagus, and the biopsies taken had revealed the presence of cells containing extremely viral cells. He was recommending we not try to remove or control these, as the experience would be very painful, with very little (or no) increase in survival chance. Eileen had expressed to him her desire to minimize pain, and is not willing to undergo extreme discomfort to have a very small chance of continued life.
Eileen is content with her life. She is almost 81, and is not afraid of death. It will come under the best conditions in the not too far future, simply because that is how life is. The recommendation is palliative care, using intense radiation to reduce the main tumor to make eating more comfortable, then transitioning to a series of immunization or chemo treatments, yet to be determined.
She has started receiving radiation, and is doing well. To most observing her, she seems fine, but inside is another story, and she has difficulty eating and controlling intense heartburn.
And so we start on a new cycle, taking each day as it comes, one day at a time. It is of no value to moan or complain, but to take what is occurring and thank God for each day she has. Indeed, our friends have reached out to us with much love and grace to support us as we journey on this path. We realize that we have the time to do some of the things that will ease the time of transition. We had purchased a cemetery plot last year, and last Saturday we purchased a headstone. Both of us will be cremated, so a single plot is all we need. Next, we will meet with our chosen funeral director to fill out the paperwork and make the choices required.
Perhaps the most difficult part was calling and talking with our children (we have seven children) and telling them the status.
All of this is part of life. None of us we get out of this world alive. God had blessed us over the years, even when times have been difficult. Yes, God still fills me with joy, but it has been tempered with the reality of what is occurring. This event of life is to be expected for all of us, and she has been given the grace of time to say goodbye and to express love to all. Each day is an adventure, and we give thanks for each day.
Meditation
My God, I place myself into your presence. You are the center of all that is, filling all that occurs with Your love and strength. Every day is a new day, and we are grateful for all our life together. The years have flown by, but Your Love has been a constant beacon to our lives. Each step is a step into a new life, and it appears that we are walking in Your presence ever more aware. We are grateful for the love being expressed by all to Eileen and me, and we await Your call each day.