Cancer (29)
Sep 15, 2019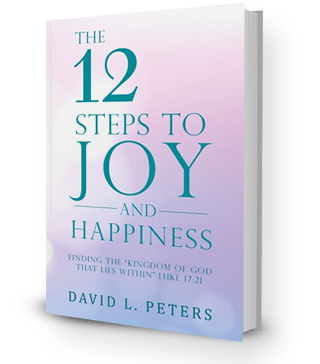 Cancer (29)
"Never be afraid to trust an unknown future
To a known God"
My wife of 58 years (June 10) and best friend Eileen had been diagnosed with terminal cancer of the esophagus, which has now moved to the stomach. She has received radiation to reduce the original tumor (which worked), and has undergone chemo, which reduced or eliminated the original tumor, but the new tumor in the stomach requires a different chemo to slow its' progress. This blog will give my thoughts, fears, prayers, and hopes during this challenging and difficult time.
Eileen completed the round of pill chemo on Tuesday, and she has the next week off the pills. We went to see the oncologist on Friday, and the blood work looked fairly good, even though her blood pressure was a little low, 101 over 70. She has stopped taking blood pressure medication, her white blood count has rebounded to almost the normal range. All that is good, but she still has weakness, and fell Friday morning in the bathroom. "Fall" is not the correct term, because the legs just won't move and she collapses down, usually backwards, ending flat on her back. Our oncologist increased the potassium pills to twice a day for five days, and has ordered magnesium for her, which I will pick up on Monday along with her next round of chemo pills. He suggested we talk with our regular physician about the weakness, and we will get an appointment next week to discuss that.
The only other signs of the problem is the slight increase in the frequency of heartburn, and, other than the bumps and bruises from falling, that is the only pain she suffers. The oncologist set the next visit to see him for 6 weeks, as she appears stable for all vital signs, including her weight. Of course, the macular degeneration continues to degrade her sight, and she can read very little now, and only with increased text size on her iPad.
We managed to get to our bonsai meeting on Saturday, and it was fun talking 'tree talk' with our fellow small tree travelers. We stayed about 2 hours, about as long as Eileen can be out without feeling exhausted. Then we went to our Spiritual Life committee meeting Sunday morning (today) at 9 am, and enjoyed being able to join in and contribute to the discussion and planning for upcoming events at our Church. We will continue to be active in everything we can manage as long as we can.
This journey is a challenge that God handed to us at this time in our life's pathway. So far it is about as good as it can be, with little pain and only a slow deuteriation in abilities that need be handled. It has revealed the friends and life-friends that have enabled us to be joyful in most of it, even though it is a bit scary from day to day. The gift of God's Love is expressed through so many of our friends, and we are dazzled by the warmth that surrounds us at all times.
Meditation
Oh Lover so gentle and warm, we bow in gratitude for all that You have given us in this journey of life. Sometimes the challenges seem so great, then more love pours in to keep the balance on the positive side. There always seems to be more love at this time; hugs and squeezes and more hugs and squeezes, both in person and long distance through cards and calls. We know that You are always beside us, before us, inside and outside us, keeping our spirits close to Your presence at all times.