Cancer (28)
Sep 08, 2019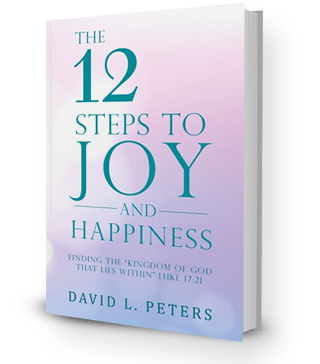 Cancer (28)
"Never be afraid to trust an unknown future
To a known God"
My wife of 58 years (June 10) and best friend Eileen had been diagnosed with terminal cancer of the esophagus, which has now moved to the stomach. She has received radiation to reduce the original tumor (which worked), and has undergone chemo, which reduced or eliminated the original tumor, but the new tumor in the stomach requires a different chemo to slow its' progress. This blog will give my thoughts, fears, prayers, and hopes during this challenging and difficult time.
Well, we made it to Mohonk and had a wonderful time, after a few problems. The first room we had was a beautiful old room we have had before, overlooking the lake, but it had no handicap facilities. Eileen decided to try it, but the night was extremely difficult. She is often very weak during the night, and can't pull herself up off the toilet. So the next morning she packed her bag and we marched down to the front desk and Eileen told them they either find a room with grab-bars by the toilet or we would leave. They assured us they would find some rooms for us to look at and we should go to breakfast and lunch and they would call us.
So we did that, in fact we toured the garden (it was stunning) and they showed us one room that had bars in the shower but still none by the toilet. Another room was locked and we were unable to get in, so I assume someone was in there. So we left and listened to the afternoon music offering (a wonderful classical guitarist) then we went to talk to them, and while standing at the desk Eileen had one of her weak spells, so I got her to a seat quickly. They brought a wheelchair over and we went to look at another room, located on the mountain side but right above the dining room. It was great, designed for a wheelchair, a large room and a large deck – seating for 10! So we took that, being convenient to the dining room since Eileen could walk down one flight and be at the dining room door.
Our son Drew, wife Emily, and 2-year old Huntly were also at Mohonk for their wedding anniversary, so we ate with them and chatted. Huntley was a great, as it was his first time there, and they were concerned how he would be. But all the time we were there he was happy, smiling, and enjoying himself.
The next day (Wednesday) we went for a walk around the lake, (about a mile) and Eileen used her walking sticks to go briskly (I was the slow one, as I had to use a cane to prevent my back from acting up) and heard more music. It turns out this week was a music week, and they had brought in amazing talent to wow us. they had three different shows each day – morning, afternoon, and evening. We could only hear the daytime ones, as she was too tired come 9 to hear the evening performance. Unfortunately she became ill that night and got very little sleep, but by morning was feeling better. That morning (our last, as we were leaving that day) our friend (for many years of coming) Katani was back on duty as head waiter. Eileen was not feeling well enough to come down to breakfast, so I told Katani her condition. Eileen wanted me to bring back an egg and toast, but Katani brought it up to our room for us just so he could talk for a couple of minutes.
That incident is one of reasons that makes Mohonk so special. Not just the views and wonder, but how many of the staff are very long-time staff and recognize us and greet us so warmly, and are concerned for us.
Eileen was exhausted, and slept all the way home in the car, and napped most of the next day. But Binghamton, our 'big city' close by us, only 20 miles, was celebrating LUMA, a wonder of technology. They set up multiple projectors, as many as 20-4K projectors on a single site, and show special graphic movies on some of the beautiful old early-20 century buildings down town, using the physical structure as part of the story. This is the fifth year – it is truly a wonder to see, on Friday and Saturday eves. Plus they had two or three productions inside, one using live action dancers interweaving with the light show, put on by the famous group Freckled Sky, who was on America's Got Talent. The designers are from all over the world, and all are recognized world talents, and they are designed around photographs of the exact buildings, so that windows, pillars, and all the exterior features become part of the stories. Truly breathtaking to see – google it! Two of our daughters (Barbara and Janet) came home to see it and three nephews and families came from Long Island to see it. We could not go, as Eileen cannot stand and walk around for the several hours that it takes to really see it. And of course our daughters stayed here and the nephews and families all came by on Saturday so we had a great time just talking. Our girls went both nights, just to see it in more depth. Our son Drew has worked on it every year, and he was by one of the projection stands keeping folks from doing something stupid on the stands.
Truly God had blessed us with a wonderful family, filled with Love, joy, wonder that continue to bless us in so many different ways. The Love of God flows out of our family into the world, we are blessed to be part of that energy, as the love sustains us in this journey Eileen is on, and I am accompanying her with all my love.
Meditation
Loving Spirit, I find myself lifted up into the joy of love by the response of all during this journey. Even though physical strength is lower, the joy of life fills us with power and joy that is unexpected. We had no idea what was in store, and so far it has surprised us with the opportunities to experience overwhelming love from all sources. Indeed, all are good, filled with compassion and love. We are grateful for all that occurs and the joy that has filled these difficult times.