Cancer (27)
Sep 01, 2019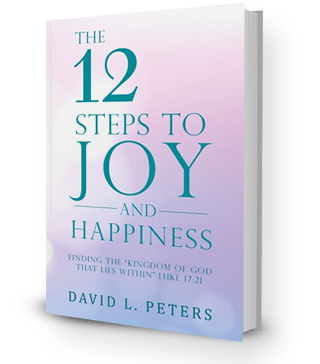 Cancer (27)
"Never be afraid to trust an unknown future
To a known God"
My wife of 58 years (June 10) and best friend Eileen had been diagnosed with terminal cancer of the esophagus, which has now moved to the stomach. She has received radiation to reduce the original tumor (which worked), and has undergone chemo, which reduced or eliminated the original tumor, but the new tumor in the stomach requires a different chemo to slow its' progress. This blog will give my thoughts, fears, prayers, and hopes during this challenging and difficult time.
Eileen started the next round of pill chemo this week, and so far so good. She has had an increase in events where she loses all control of her muscles and ends up on the floor, occurring usually during the night when she gets up for the bathroom. Once she ended up on the floor by sliding down the closed door, and it took some effort to scoot her forward by pushing on the door so I could get in to help her. She is able to get herself up after a few minutes if she has something to hold onto. This means she has to get over on her hands and knees first.
We still plan to go to Mohonk on Monday, coming home on Thursday. Our son Drew, his wife Emily, and our grandson Huntley (who is 2) will be there Monday and Tuesday nights, and we plan to have dinner with them each night, depending on how Huntley reacts. We are looking forward to see them, as they have moved an hour away so it has been more of a challenge to make the trip. Eileen has been walking ever longer distances, and she hopes to be able to do the mile walk around the lake.
The days and evenings have been cooler, and we have not been able to spend the time outside sitting like we did in the warmer weather. It can be as much as 10 degrees cooler here than in Binghamton, and is usually at least 5 degrees cooler up on our hilltop. Nice when we walk, but Eileen is very sensitive to the cold, and is now wearing a sweater most of the time, even in the house.
This time we have to spend time together with no agenda to do we find filled with love and gentleness. Eileen spends much of her time listening to her books, sitting in her chair. She often watches her beloved Mets on tv if she can, in the evening, otherwise watching the Hallmark channel. Much of my time is doing the household things, cooking, washing, etc., or mowing lawns, or just sitting with her reading or writing – or napping every afternoon. Many of our meals when there is only the two of us are the single bag frozen dinners that can be heated in a large frying pan.
This is a gentle time, and the process going on in her body seems to be slow, and is painless so far. What the future will bring we leave in the hands of our God. In the meantime, we take each day as it comes, spending time in meditation together each day when we can, which is most days.
Meditation
Gentle Lover, we trust in Your love for us to guide us through this journey. We have learned to trust You will bring all to rest, trusting in all You do, no matter how difficult that may be. We spend our time walking the path, with this time of rest letting us have the time to love and learn. We ask that You keep our minds and hearts open to the joy and happy moments You bring us each day.