Cancer (25)
Aug 18, 2019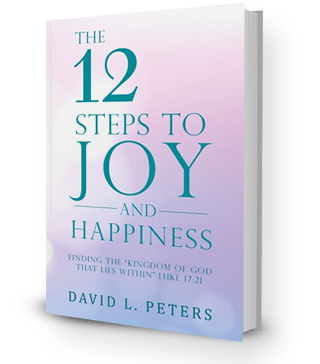 Cancer (25)
"Never be afraid to trust an unknown future
To a known God"
My wife of 58 years (June 10) and best friend Eileen had been diagnosed with terminal cancer of the esophagus, which has now moved to the stomach. She has received radiation to reduce the original tumor (which worked), and has undergone chemo, which reduced or eliminated the original tumor, but the new tumor in the stomach requires a different chemo to slow its' progress. This blog will give my thoughts, fears, prayers, and hopes during this challenging and difficult time.
I find myself unconsciously trying to stop time; going to bed late (once as late as 2am) trying to hold onto that day; then finding it difficult to rise in the morning to start a new day. My clinical depression expresses itself in various ways, even when I am trying to avoid the impulses that trigger that depression. I try to time my bedtime so that I am in bed around midnight, and up around 8, as eight hours of sleep satisfies my body and its needs. But my sleep is somewhat light, as I apparently listen for Eileen to rise to go to the bathroom and come out without any problems.
But life is good to us. This week our daughter Janet and Grandson Brendan were here from Pittsburgh, and it as great to see them. They added to Barbara being here as usual Sunday through Wednesday. Eileen is in the middle of her full week of chemo, and is quite strong; getting outside every day (when not raining) and even asking to go shopping one day to get out of the house.
Yes, the heartburn is coming back, and she has to take some of the medicines to prevent it. If she is careful what she eats, she is well. We had to come home from the parish picnic early, as she ate something that triggered a severe attack, so that she could not swallow for over half an hour. But that was the worst, and she has felt pretty good most of the week, not showing the extreme weakness, especially at night.
Our almost daily meditation time is a great help, and both of us look forward to that 30-minute stretch where we listen and sink into periods of contact with our God. That period of time, as early in the morning as we can after breakfast or after whatever doctor appointments either one of us have, sets the tone for the rest of the day in a positive manner. I marvel how God has allowed this time for us to have together in a manner neither one of us could have foreseen. Eileen has provided me with a stable home and support all of our married life, and I must confess that I probably took it for granted that it would continue forever. But now the roles are reversed, and both of us needed that time so the fullness of our love could be expressed in all manner of life situations. I find great joy and happiness in this new role God has led me to; and I thank God for this time.
The lushness of all the rain leads to breathtaking beauty of nature at its best. Just gazing over the hillside from our windows and watching the storms give awesome power to the scene almost every evening is wonderful to see. Sometimes the sky is brilliant with the lightning in the sky giving a symphonic display of energy and joy.
This time of just stepping along is truly a gift to us.
Meditation
Spirit of Joy, we feel blessed by Your presence every day at this time. You have filled our days with Love so that sorrow cannot keep us down. Continue to show us our path at this time of our life; for indeed all is well as life's journey continues.