Cancer (23)
Aug 04, 2019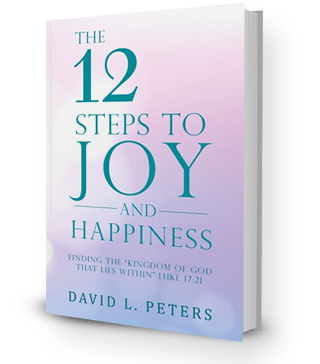 Cancer (23)
"Never be afraid to trust an unknown future
To a known God"
My wife of 58 years (June 10) and best friend Eileen had been diagnosed with terminal cancer of the esophagus, which has now moved to the stomach. She has received radiation to reduce the original tumor (which worked), and has undergone chemo, which reduced or eliminated the original tumor, but the new tumor in the stomach requires a different chemo to slow its' progress. This blog will give my thoughts, fears, prayers, and hopes during this challenging and difficult time.
Eileen completed the first cycle of the pill chemo, and we have a week off, starting another cycle next Wednesday. The white blood count was low but stable at around 2600 for two weeks in a row while taking the chemo, and she received shots for the past three days to boost it but the oncologist believes it will return to that number when he sees her again in three weeks, after the next cycle. Eileen is very weak, finding it a challenge to walk or move around. Eileen has lost more weight, and has now lost about 17 lbs. since February.
I have mentioned my own thinking during this journey, but only in passing. I will try as well as I can to share how my feelings move with each little change. Since I am an engineer, I can hear facts and such and accept them, getting other advice and suggestions, put things together in context, and sort out directions of actions. I have heard the findings, taken steps to change how I do things to help Eileen as best I can, but what do I feel – that is a question I find hiding even from myself. I hear the words – cancer, terminal, chemo, elimination, new tumor. I watch my beloved: strong, athletic, tall straight partner change to slightly bent, unstable in gait, still beautiful partner, whose voice has diminished but still able to speak her thoughts and share herself. I find myself doing all the things around the house such as making the bed, keeping things neat, and cooking, and doing them without thought, as I am the one that can, and that is ok. Luckily we have a cleaning service for the upstairs that comes every two weeks.
But in my heart I find all this mystifying, refusing to look too far in the future. Not exactly denying the path, but not accepting it fully either. I wake up in the morning, and Eileen is still present, (looking a little different without hair but still her), we listen to good information, courses, and meditation together, and her presence is still filling the house. The little sounds of movement, talking on the phone, and other times like eating at the table and riding together in the car, attending Mass together and eating Sunday brunch with friends keep a certain sense of normality going. The constant stream of well-wishes and concern helps both of us, and we both know that Love is the true meaning of life.
Those I have talked with and watched as they have gone through similar journeys all state that the truth does not fully strike home until after the final event. Perhaps that is how it should be; as how can we not weep when we need to be strong and normal and find happiness in life itself, as it is today?
For I find I am reasonably happy, placing ourselves in God's presence more and more, and letting God fill our centers as best we can. Each day is good, for that is another day to love. True, I find myself reluctant to go to bed, as that signifies the end of another day that can not be repeated, and often finding it difficult to arise in the morning with all that awaits, but once I do the day moves with surprising grace and joy. The scenery is beautiful, the flowers outstanding in the garden, and God's beauty in nature and human love at this time is breathtaking.
Indeed, God is good.
Meditation
Giver of Life, I am grateful for the moments of joy and happiness that You give to our lives. The love of family and friends, the beauty of nature that fills our day, the gentleness of all the caregivers we see, the expressions of hope and care that come so often; all are signs of Your deep care and love for us. You lift us up when we are down, and provide hope and peace when things seem dark and gloomy. Gentleness fills our lives, and love is central to all we see and accomplish, especially in the simple facets of life.