Cancer (22)
Jul 28, 2019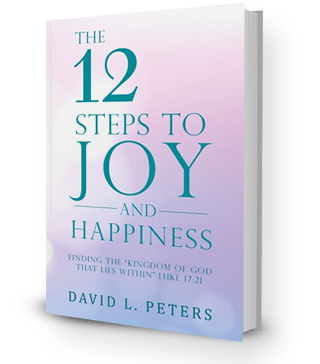 Cancer (22)
"Never be afraid to trust an unknown future
To a known God"
My wife of 58 years (June 10) and best friend Eileen had been diagnosed with terminal cancer of the esophagus, which has now moved to the stomach. She has received radiation to reduce the original tumor (which worked), and has undergone chemo, which reduced or eliminated the original tumor, but the new tumor in the stomach requires a different chemo to slow its' progress. This blog will give my thoughts, fears, prayers, and hopes during this challenging and difficult time.
Another week has passed, and Eileen feels amazingly well. We went out to eat Wednesday eve with our friend Bill, whom we had not gone out together since February. Before that we had gone out almost every Wednesday ever since his wife passed three years ago. Eileen is still very weak, sometimes needing help to stand or get out of bed, and she uses the walker to go to the bathroom at night.
Eileen's white blood count was low when we went in on Tuesday, but they can't give any shots while taking the chemo. So we will wait until she finishes next Tuesday to see how it is and to start the shots if needed.
So far this journey has been fairly easy. Some scary moments, but God has blessed us with gentle nudges and help when needed. We are amazed that there does not seem to be any side effects other than a continuation of the weakness, but just having cancer has that effect. Eileen is very tired most of the time, but she forces herself to walk and pursue pleasurable times with sitting on the deck and enjoying the view, or working on her bonsai which brings such great joy to her (and me). We can only trust that God will ease the path to its conclusion and Eileen will find joy and comfort despite all.
I have been blessed with a friend who has gone through this three times. She watched her seven-year daughter dart out between cars and be struck by a passing car, killing her instantly. She ended up consoling the young driver as he was horribly feeling guilty, even though he was not at fault. Then she has helped two husbands through slow deaths, but as she said little pain but much frustration. We are in contact through my groups which she attends, and we have opportunity to talk, as I pick her up and drop her off afterwards. She is a blessing as she can talk of the grieving process, which begins before the actual event and changes dramatically afterwards, no matter how you think you have it under control.
We are being blessed by the relatively slow process, giving both Eileen and I time to accept it and to give it back into the keeping by our God, allowing us to enjoy all that we have now, and me to store up memories of joy watching the beauty of family and friends that have surrounded us during this time, and trusting that God will be with us, filling us with God's Being and Love that will only increase.
Meditation
Oh Joy of Life, You fill us with the beauty of Your presence that is palpable during this time. I feel Your presence at all times, holding us gently and comforting us in a constant stream of joy and happiness. Our trust in Your guidance is simple; we know You will hold us gently on this path, and we trust that all will be well despite the ending of this journey we call physical life.