Cancer (21)
Jul 21, 2019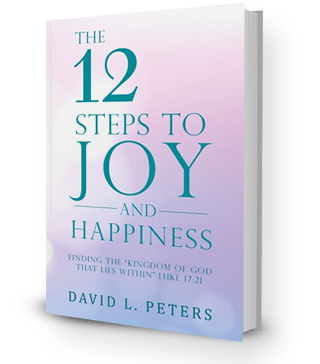 Cancer (21)
"Never be afraid to trust an unknown future
To a known God"
My wife of 58 years (June 10) and best friend Eileen has been diagnosed with terminal cancer of the esophagus, which has now moved to the stomach. She has received radiation to reduce the original tumor (which worked), and has undergone chemo, which reduced the original tumor, but the new tumor on the stomach requires a stronger chemo to slow its' progress. This blog will give my thoughts, fears, prayers, and hopes during this challenging and difficult time.
God has blessed us with a very good week, even starting the next process. After much prayer and thoughts, and guidance from our oncology doctor, Eileen decided not to proceed with the high dosage chemo we had talked about, and I believe the doctor was relieved we made that decision as Eileen has had a very difficult time keeping her white blood count up.
The next step is chemo by pills, which we decided to do. It was a struggle to get the chemo, even though the doctor gave it to CVS as a prescription. They do not carry it in house, and it would be several days to obtain it. Then she was told that she would have to have a bracelet to wear while using it, and it requires special care in handling and would require some training. So after talking with the oncology office, they decided we could get it at the hospital pharmacy. I still spent some two hours or more traveling between the cancer center and the pharmacy before all the paper work was completed and we could obtain the drug.
I was told that we received a special pricing because of the special agreements between the doctors and hospital and the drug companies. The bill, when it came, was $19.51, good for one treatment cycle of two weeks on and one week off. Then we can get another round. When CVS called and we told them that we already had the pills, Eileen asked what the price was, and they said $900.00!!!!. Special pricing indeed!. We shall see what the following pricing is.
The special handling is a dire warning on the plastic bag the meds came in: WEAR GLOVES WHEN HANDLING THIS MEDICINE. So Eileen wears gloves to extract the two pills and then puts them into her mouth to swallow! There was special warning to wash hands if handling anything to do with the drugs. She takes two pills after breakfast and two pills after dinner, within a half hour of eating. We wash our hands if handling anything to do with the drugs, even touching the gloves.
But she has had no side effects so far, after three days of taking them. (I am writing this on Friday evening, when Eileen started taking the drug on Wednesday.) So far so good.
Saturday eve: We went out to eat tonight. This is the first time since February that Eileen has felt well enough to go out. True, we went out early (5:30 arrival) and she ate simple: (tempura at Kampai traditional to avoid crowds) but we went out! Eileen is very tired, and she went to bed at 9.
God is indeed good to us. Giving us this is this time of respite. We are amazed how she is handling the pill chemo, but so far so good: four days on so far. Eileen was able to walk some of the garden, and wants to put a small fish holder in one of our large containers in the meditation garden. So we shall this coming week. It almost seems normal but for the ongoing weakness that depletes her strength.
Now is all that counts, and during this time this is what we concentrate on: NOW!
Meditation
My All, we lay ourselves down in Your care. You hold us gently in Your 'arms', breathing life and joy in Life at all times. We can feel Your Breath in our lives, supporting us through friends and family, laughing with us and helping us see the goodness of God in all that happens – even this journey Eileen is on. Each day is a surprise, and You have gifted us with Joy and Love beyond measure.