Cancer (20)
Jul 14, 2019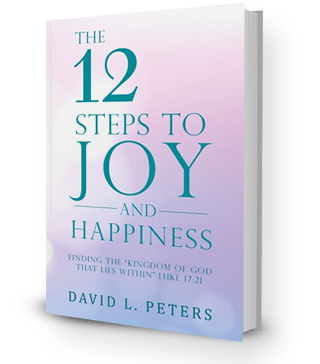 Cancer (20)
"Never be afraid to trust an unknown future
To a known God"
My wife of 58 years (June 10) and best friend Eileen has been diagnosed with terminal cancer of the esophagus, which has now moved to the stomach. She has received radiation to reduce the original tumor (which worked), and has undergone chemo, which reduced the original tumor, but the new tumor on the stomach requires a stronger chemo to slow its' progress. This blog will give my thoughts, fears, prayers, and hopes during this challenging and difficult time.
Eileen's white blood count was too low to give the new chemo, and so we have another week of daily booster shots. This makes four weeks without chemo, and her appetite is improving, almost normal, even though she still takes all the anti-nausea medicine to be sure. She is still very weak, falling again the other morning, or sitting down on the floor hard when she lost her balance trying to sit. Short naps occur, and she gains strength throughout the day. She can even work on a bonsai for a short while in the afternoon, and is feeling close to normal except for the weakness. Getting up during the night is a challenge, and night and morning are the worst.
We have had beautiful weather, allowing us to eat out on the deck each night, looking at the stunning views we have been given. We see that the view is much smaller than that of 1971 when we first moved here, and whole woods have grown to full height where there used to be open fields. Areas where we tobogganed for over half-a-mile now contains 50-foot trees! Even though we periodically remove trees from blocking our front view, it is but a fraction of what it used to be. That is the nature of time on the environment, with much of our area going wild from farming, as the smaller farms are closing.
We have been blessed with a time to breathe, and to catch our breath in the warmth of the summer. Our new air-conditioner is working well, keeping the living room at a good temperature despite the hot weather in the high 80s. Just sitting outside on the deck in the cooler evening shows the breathtaking beauty that God has presented to any that take the time to look.
We thank God for all that we have, especially this time to relax without the pain and other effects that are part of this process in the future. God has blessed us with a wonderful family and friends, who send cards and visit often. All of this helps in this time of reflection on a life well lived, and the process of moving through this next phase of life continues. Daily meditations and asking for guidance is part of the equation, as we journey through a life nearing the conclusion.
Meditation
Oh Gentle One, we have been given time to breathe deeply this life. We are learning to keep our vision of the future narrow, living each moment, one at a time. We are grateful for this time of rest and relaxation, grasping each moment of joy and beauty given us. The breathtaking views and beauty of nature that surround us each moment is joy given and received. We have learned to take each moment as it comes, reveling in all that life offers. We have been given so much in this life; and offer it back to You in grateful