Cancer (19)
Jul 07, 2019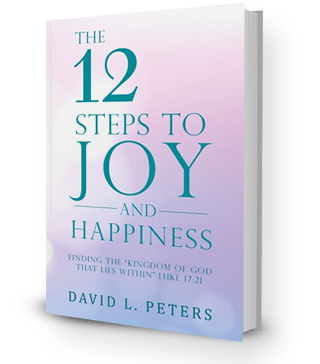 Cancer (19)
"Never be afraid to trust an unknown future
To a known God"
My wife of 58 years (June 10) and best friend Eileen has been diagnosed with terminal cancer of the esophagus, which has now moved to the stomach. She has received radiation to reduce the original tumor (which worked), and is now undergoing chemo. This blog will give my thoughts, fears, prayers, and hopes during this challenging and difficult time.
I now have a very different understanding of the term "palliative". All treatments up to now and in the future fall under that term "palliative", that is, treatments given to reduce discomfort and pain now and into the future, as well as to extend life as far as reasonable. It is understood that the cancer cannot be cured; but the side discomforts can be reduced and treated. This included the initial radiation which I understand was a different pattern of doses (much more intense) than if they had a possibility of recovery, and all the chemo treatments up to now.
In many ways they were successful in reducing and removing the original cancer, as it no longer present, and the open growth of the cancer in the esophagus have died, leaving behind healing but painful areas, The signet ring cells which were detected in the initial biopsy are still present, and have raised a second tumor in the stomach; and the oncologist considers that to continue with the original chemo treatment is unproductive, as the previous chemo treatment does not appear to affect this new tumor.
With this new understanding of the process, Eileen is willing to try the new chemo treatment of a much harder chemo. The object of the present course of action is to delay the insertion of a feeding tube, which is prone to infection and attendant problems. We have been assured that the chemo can be stopped at any time, 24-7, even in the process of the infusion which is a two-day process. A pump is attached to the port on Monday and removed on Wednesday. Eileen decided to wait another week, so we can go to a much-anticipated gathering with our friends and wonderful fireworks on July 3. We did that last evening, and enjoyed it immensely with many of our friends from church, some of whom we see only seldom.
Two of our daughters, Barbara and Janet, are with us at this time. They will remain to see the impact of the new chemo treatment pattern. It is helpful, especially mentally, to have loving family so close.
Eileen fell the other evening, giving her a black eye, as she hit the coffee table, forcing her to use the wheeled walker for a time, but after a couple of days is now getting by without it, feeling so much better.
We see this process as a gift from our loving God, who surrounds us with caring doctors and friends and family. The love and concern expressed at the gathering last evening was heart-warming, and we truly enjoyed ourselves and the wonderful display of fireworks.
Meditation
O Comforter of all, thank you for a period of comfort and joy. This allows us to breathe deeply of Your love and peace on this journey of faith and life. Every step is placed in Your shadow, which lifts us and shows us such tenderness and caring. We place ourselves gently but firmly in Your care, knowing that life has no end and all will be well.