Cancer (17)
Jun 23, 2019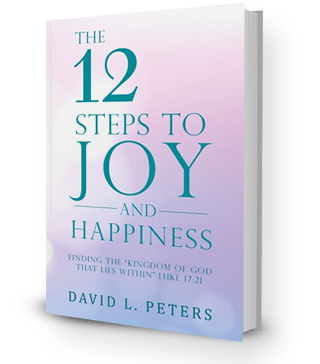 Cancer (17)
"Never be afraid to trust an unknown future
To a known God"
My wife of 58 years (June 10) and best friend Eileen has been diagnosed with terminal cancer of the esophagus. She has received radiation to reduce the tumor, and is now undergoing chemo. This blog will give my thoughts, fears, prayers, and hopes during this challenging and difficult time.
Interesting times. I have waited to write this week's entry because we were going in on Wednesday June 19 for further biopsies and looks to see where we were at, as we had reached the half-way point in the scheduled chemo treatments, and I wanted to report the visual results as reported by the doctor. Much to our amazement (and the attending doctor who had done the original scan with all its cancer signs) we seemed to have removed all signs of the original cancer; even the tumor itself is gone, and the esophagus is clean, with much irritated (ulcerated) new (good) growth present, causing the heartburn. However, he did discover an apparently malignant tumor in the stomach wall, and biopsied that spot. He believes it is a result of the original cancer which has entered the bloodstream and has spread. But he did say she should have no problem eating, except for the tenderness of the new wall in the esophagus.
Now what? We will find out more when we see our oncologist next Monday morning. It may be we will end chasing the cancer wherever it appears. The results of the biopsy will be known sometime next week.
Now comes patience, as God appears to be giving us some time to love and live. It is amazing how each day seems like a gift that is new. We went to church this past Sunday and out to lunch with a friend. Eileen has several attacks of heartburn this past week, which made the findings of the scope so surprising. We understand that we can't plan too far ahead, but will take each turn of events one at a time. It is during these events that we can really see how brief this time on earth is, wondering anew at the beauty and power of love that shows itself in the wonders of spring, new life blossoming everywhere, new life coming (our next grandchild is due in December) and our lives ending.
It is at times like this that we see the power of love. We seem to be surrounded by the love and concerns of our family and friends, and it is truly heartwarming to feel the support that is present. Life is still good, we feel blessed by God to have this time, and we are thankful for each day.
Stay tuned and we shall see what's next.
Meditation
My Life, my all, I thank you for the gift of love that has been the light of my life. You have filled our life with riches, in children and friends that have lighted our lives in so many ways. I bow in gratitude for all we have had in life, and look forward to an eternity of love. Indeed, all that there is Love.