Cancer (15)
Jun 09, 2019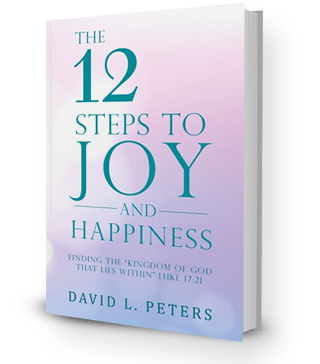 Cancer (15)
"Never be afraid to trust an unknown future
To a known God"
My wife of almost 58 years (June 10) and best friend Eileen has been diagnosed with terminal cancer of the esophagus. She has received radiation to reduce the tumor, and is now undergoing chemo. This blog will give my thoughts, fears, prayers, and hopes during this challenging and difficult time.
This past week was one of good and not-so-good times, as chemo started again on Tuesday, followed by shots, one a day for the rest of the week, to up the white blood cell count which was low. We have learned to celebrate the good things, as they contrast well the pain and tiredness that comes with the cancer regimen. At the end of this cycle (two weeks) we will be half way through the planned chemo schedule.
I came across a wonderful set of insights by Henri J. M. Nouwen, in his book "You Are the Beloved: Daily Meditations for Spiritual Living" in the June 3 reading:
"Celebration is only possible through the deep realization that life and death are never found completely separate. Celebration can only come about where fear and love, joy and sorrow, tears and smiles can exist together. Celebration is the acceptance of life in a constantly increasing awareness of its preciousness. And life is precious not only because it can be seen, touched, and tasted, but also because it will be gone one day. —- We can indeed make our sorrows, just as much as our joys, a part of our celebration of life in the deep reality that life and death are not opponents but do, in fact, kiss each other at every moment of our existence."
I paused in my routine of daily prayers and reading and spent much time pondering that insight. I can only accompany Eileen on this journey, for each of us will walk this journey alone, one that I too will take some day. Indeed, each day is precious, and flies by too quickly, as that wall of the future slides its way towards us. Yet we laugh, love, and enjoy the moment one by one. Whether it is in the car, and we spend a lot of time in the car, sitting in a doctor office, looking at the breathtaking beauty of Spring that we live in, the flowers that bless our day at this time of the year (our first Iris opened today to my delight), planting, working on the Bonsai, or just sitting resting, life is blessed, and each moment a blessing. So many friends spend their time with us, sharing that most precious commodity, time, with us and sharing their love, a portal for God's infinite love.
I have had one brush with the possibility of death when I had MRSA in early 2007. I remember lying in the hospital bed, semi-conscious, aware of where I was at, and aware that the possibility of death was real. I was not frightened, and recall thinking "What do you know. This is not scary at all, and seems very peaceful". That was not my time for death, but it took all fear of death away from me. So I will walk this journey with Eileen, holding her in love every moment, grateful for the many years we have spent together.
How much time do we have? That is in God's guidance, but every moment brings love and joy, just enjoying life each day.
Meditation
My love, I place our lives in Your presence, sure that You are holding us tenderly on this road of life. Your total Love, unconditionally given to us every moment of our existence, is breathtaking to feel, even in the pain of grief and sad moments of life. Life itself is precious, and we waste so much time in meaningless chatter and lost moments of time – and time is all we really have in life. I ask forgiveness for my misuse of this precious commodity, time, and yearn to learn to use time more effectively. I am in awe of Your generosity of life, and please teach me to use this gift of life and time in an ever-expanding circle of love.