Cancer (14)
Jun 02, 2019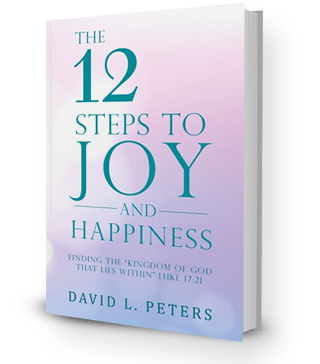 Cancer (14)
"Never be afraid to trust an unknown future
To a known God"
My wife of almost 58 years and best friend Eileen has been diagnosed with terminal cancer of the esophagus. She has received radiation to reduce the tumor, and is now undergoing chemo. This blog will give my thoughts, fears, prayers, and hopes during this challenging and difficult time.
This past week has been a good week, as it was a week off from chemo and shots. The physical therapist came twice, and he enlarged on the exercises that Eileen has been doing, with standing exercises in the kitchen, holding on the counter top to keep balance and resting a moment or two between events. Eileen was able to get outside and do some walking, going down to the pond and back, and was able to spend an afternoon outside working on her bonsai. The air conditioning has proved troublesome, and they have promised to fix everything next week. This was just installed last August, and is still under warrantee. But in the end it is critical it be working well before the hot weather comes in.
We also signed up for a call button with GPS, that Eileen wears around her neck that has an automatic call if she falls, since we have a large property and much walking space, and this allows Eileen to feel free to walk even if no one is available to walk with her, and still feel safe if something were to occur.
We were able to go to our favorite retreat, Mohonk Mountain House, a beautiful "castle" about 2 ½ hours away just at the edge of the Catskills. Magnificent resort celebrating their 150thanniversary! Eileen and her family started going there in 1953, and has many stories to tell, including working there as a waitress in 1956 at age 18. She was interviewed by one of staff, (yes, they knew of Eileen's situation) who gathers stories from guests that have been going for decades. She even gave Eileen a picture of the wait-staff of that year, and her bright and beautiful face was in the center at the rear – she is always at the rear, because she is so tall.
As an aside, one of the Smiley family members, Sandy Smiley, was also there, as she had worked there at that same time and is only three years younger than Eileen, so they has many stories to share. Eileen tries to see her every time we go there. (The Smiley family owns the resort, buying the original inn and land in 1869, adding thousands of acres and building the magnificent house over the years. Now the sixth generation is working there, and it is run by a 5thgeneration Smiley.) Our room was on the second floor, same floor as the dining room and the spa, right in the center of the building. It was still an eighth of a mile walk to either the dining room or the spa – a really big building, built mostly in the 19thcentury.
Eileen recovered much during this time, even gaining a little weight back! She was able to eat most meals, but still found it tiring to do much walking, to her dismay, as we have always loved to walk some of the trails (they have 80 miles of groomed trails or so, on the 2000 acers, with an additional 8000 on the preserve attached), especially along the cliffs where the views are breathtaking. We did get out to the gardens, using the wheeled walker which we had with us. Once again, the welcoming and love and joy among the staff was healing, and we spend the days really happy and well.
I find it amazing how God brings joy and laughter into our lives through so many events, helping us to feel the Love of God wherever we are. We have been blessed over the years with wonderful loving friends, and during this time of transition the love flowing around us is awesome!
Meditation
Oh Beloved One, we feel blessed by the felt presence each day, expressed through the human love of the many friends and relatives. We take the time to pray and meditate on the process of life each day, and You fill our days with grace and physical signs of love every hour. We ask only that we keep open to the love that flows in our lives every moment, no matter what is occurring.