Cancer (13)
May 26, 2019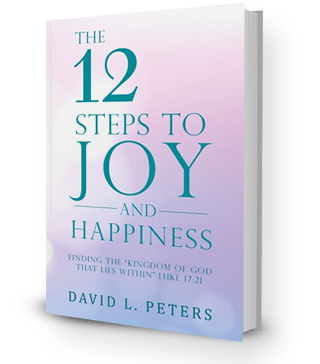 Cancer (13)
"Never be afraid to trust an unknown future
To a known God"
My wife of almost 58 years and best friend Eileen has been diagnosed with terminal cancer of the esophagus. She has received radiation to reduce the tumor, and is now undergoing chemo. This blog will give my thoughts, fears, prayers, and hopes during this challenging and difficult time.
This has been the most recent challenging week. Eileen had chemo on Monday, then had to return each day for the next four days for a shot to improve the white blood cell count. The shots give very little pain as a side effect, but leave her very tired. We have to plan carefully to have sufficient calorie intake, and don't always make it. Next week is a week off, and I have made reservation at Mohonk Mountain House, our favorite place to visit. Eileen started going there as a teen in 1953, though we missed several decades except for an occasional day visit. Her plaintive cry "Take me to Mohonk" was a plea for an escape from the busy life we normally led, and usually once or twice a year we would travel for the day just to relax. We hope to go on Thursday and Friday nights, coming home on Saturday. It is about 2 ½ hours away. We have been going almost every year between Christmas and New Year for almost 20 years.
We had a visit from the physical therapist, and have installed a short bed rail and a shower chair, and added a shower hose to the overhead shower. He showed Eileen some seated exercises, and next week will bring in standing, breathing, and walking exercises. The persons who visit are part of a Medicare team to limit the intake of patients into hospitals and nursing homes to allow those who can to stay longer at home and have useful lives. Wonderful, caring, gentle, and encouraging people.
I have found this a difficult journey, truly riding through a long "dark night of the soul". I have had much support, from family, friends, groups I belong to, my work environment with so much concern expressed, and church. Since I tend to be a depressive, I have had to watch carefully where my thoughts go, especially when I am alone. I know from friends who have gone through similar events that it is a dangerous time when I could spin into deep depression, defeating what I have to do to keep Eileen in the best spirits she can be. What will happen during the next phase is something I will not think about now, as my plate is full of the current events.
I have been helped by the Andrew Harvey series on surviving the 'dark night of the soul', and understand that there are many levels of these periods in time that all go through. We can use them to grow, or they will use us to bring us down. Our choice. I trust God will provide both Eileen and me with all the support we need at this period of our life journey.
The 'dark night of the soul' is an expression used by St. John of the Cross when describing that period where the contact with God is lost. Sometimes it occurs during life events without the blinding agony of serious pain, but most of the time it is what happens when there is nothing you can do to change the outcome. I have had a lifetime of walking with a deep feeling of the presence of God, even when my behavior should have said otherwise. I still feel a subtle presence of God, but it is overwhelmingly overpowered by the events of life I am living through. What has happened though is that God has flowed through the love of friends and family, and by the living power of love I am rescued from the despair that always seems to loom in the background.
Meditation
My Life, my Love, I place myself in tears under Your care, knowing that I am safe from all despair as long as I keep my attention on You and Your concerns. I sometimes wonder afar, but You call me back and wrap Your Being around me in gentle concern and love. I rest in You, now and forever, knowing that I am safe in Your Love forever.