Cancer (12)
May 19, 2019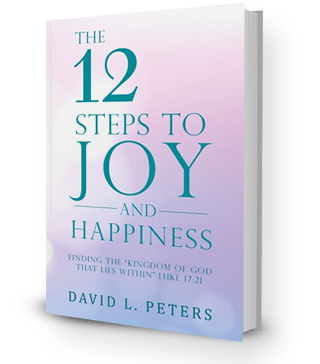 Cancer (12)
"Never be afraid to trust an unknown future
To a known God"
My wife and best friend Eileen has been diagnosed with terminal cancer of the esophagus. She has received radiation to reduce the tumor, and is now undergoing chemo. This blog will give my thoughts, fears, prayers, and hopes during this challenging and difficult time.
I will be starting off with the same quote that so moved me that I included it at the end of the last note: Richard Rohr said it well in his morning meditation the other morning: "Consequently, love is anything but sentimental. In fact, it is the most real and creative form of human presence. Love is the threshold where divine and human presence ebb and flow into each other." (Richard Rohr's Daily Meditation, May 11, 2019)
This past week had love at its center. Eileen had another chemo on Monday, and she had to get a white blood cell enhancer shot on Tuesday, Wednesday, and Thursday; our Ohio grandchildren stayed until Thursday, and Eileen and I traveled to a Bonsai nursery, staying Thursday night at a local motel, then went to a workshop where the visiting wizard gently wired and trimmed a tree forest that Eileen had brought for guidance. Just watching him work to quickly, helping us and a dozen others who had brought their trees was fascinating. Some of the other members of our local Bonsai group came and we had a nice conversation. Eileen was able to walk around the nursery, where many bonsai and pre-bonsai were shown, most for sale. Some were pricey, into the many thousands for large collected specimens.
The nursery is just above Harrisburg Pa. We stayed only until about noon, when Eileen decided that was all she could take. I had a chance to talk to the owner, Jim Doyle, who lost his wife to cancer a couple of years ago. He offered a place for Eileen to lie down if she wanted to, but she decided to head home instead. We stopped at one of our favorite restaurants, the Dutch Kitchen at Frackville Pa. (love that name!) both coming down and going home.
The attention and love was strong from all present, and it was moving to watch the gentleness that all gave, and the mental support present by all. Eileen slept much of the trip either way, and we arrived home late afternoon on Friday.
The most difficult part of this journey is watching the slow deuteriation of Eileen's ability to move. We do not know if it is a result of the chemo or part of the cancer process, but she often has difficulty rising from a chair, getting out of bed, putting on her shoes, and other items. She is still strong, and her strength is holding well from the various tests, but spells come where it is becoming challenging to do every day things we never think about. Eileen was always a very pro-active person, hiking and fast walking was natural, riding horses, etc. was something she loved. We have added sturdy bars around the toilet, will add a small bed rail up by her head, and a shower spray-hose and seat.
But life is still good, and love is strong.
Meditation
Gentle Lover, I place our lives in Your care. It is only through Your Love, expressed by the care of so many in our lives, that allow this period to move at its own pace and manor. Thank You for all that You fill our lives with, the friends and family who give their time and love to provide periods of joy and grace. The view of life emerging in spring is part of the energies of life eternal that you display to our wonder, and we bow in gratitude for this exuberant time of the year.