Cancer (11)
May 12, 2019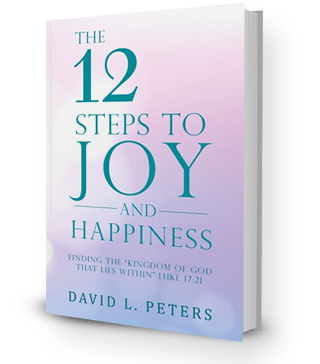 Cancer (11)
"Never be afraid to trust an unknown future
To a known God"
My wife and best friend Eileen has been diagnosed with terminal cancer of the esophagus. She has received radiation to reduce the tumor, and is now undergoing chemo. This blog will give my thoughts, fears, prayers, and hopes during this challenging and difficult time.
The next week saw the joy of Eileen's birthday, when she turned 81 on Wednesday, May 1 (Mayday baby!). We had a good family crowd here, with 10 of us at the supper table of grilled hamburgers, hotdogs, and sausages. Later in the week our Ohio contingent came in; our two daughter and three granddaughters. Then on Saturday our youngest son and family, including our youngest grandson Huntley, joined the festivities. The entire immediate family came to celebrate Eileen's birthday and joy filled the house. Many had to leave by the end of the week, leaving the Ohio contingent here for another week, when the granddaughters will all go home to school and jobs, leaving our two daughters here for a while.
But we started the next cycle of chemo on the preceding Monday, and I was concerned the side effects would kick in on her birthday, but she was in high spirits all day. Lots of flowers and tons of love filled the time, with laughter spilling around all the time. The side effects seem to be less than before, and we are all happier this time, at least for this week.
The tangible love of visits and talking, as well as the cards and well-wishes of all seem to be the best medicine to help with the side effects of the chemo and cancer. All help to reduce effects, and Eileen take several pills to alleviate nausea and heart-burn, and all seem to work, but to watch her brighten up with others says a lot of what presence does to help another.
Through this all the Love of God flows in tangible manner, suffusing all with grace and gentleness to give rest and joy. We try to have at least 30 minutes in the morning for guided meditation and that time sets the pace of the day, each day. I suspect that watching this process of life unfolding will change my life in the future for the better, guiding me to help others in their time of need more than I did before, for the results are vivid and beautiful to watch. I marvel that the love that Eileen has given to so many over the years seems to be flowing back to her at this critical time of her life. Cards, flowers, visits, well-wishes, the concern expressed by so many week after week in church, and so many outward signs indicate a life lived in grace and beauty and felt by whole groups all over give great strength during this time.
Richard Rohr said it well in his morning meditation this very morning: "Consequently, love is anything but sentimental. In fact, it is the most real and creative form of human presence. Love is the threshold where divine and human presence ebb and flow into each other." (Richard Rohr's Daily Meditation, May 11, 2019)
I feel the presence of the Trinity strongly at this time, with the flow of love encircling and enabling us to walk this journey.
Meditation
My God, my strength, my enabler, my joy in our pain, I lay myself in Your Being at this time. No matter how I might wish it, time flows on and life continues, one Now at a time. I continue to hold fast to Your Love, as that is the creative force that enable us to continue on in life. Your love flows continuously through all that touch our lives, and we feel the energy that allows us to meet each day with peace.