Cancer (1)
Mar 03, 2019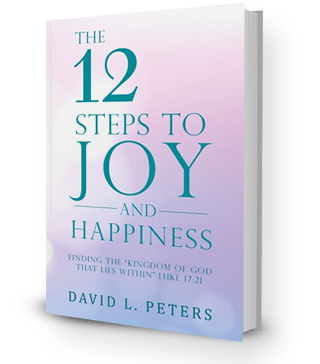 Cancer (1)
"Never be afraid to trust an unknown future
To a known God"
We heard these frightening words a few days ago. My wife was diagnosed with cancer of the esophagus, a very aggressive cancer that is too often terminal. We apparently have caught it earlier than usual, so we shall see what can be done. Eileen lost her brother to this disease about 15 years ago, and an uncle over 50 years ago.
We have lined up the next steps at this point, and will know more over the next week. Right now this is all we know – it is cancer. This blog will be giving my thoughts and feelings over the treatment cycle, and it will be a challenge to remain calm and helpful during this time. Even though all we know personally who have had this disease it has proven terminal, we did hear of a case where it was successfully treated some 10 years ago, and the person is still doing fine.
We will be using the Upstate Cancer Center at Upstate Medical in Syracuse, NY as the treatment center, and we will meet with them and develop a plan in a week.
We have lived a long and fulfilling life, having seven children who have given us joy over the years. It seems ironic but it was about 59 years to the day when we first met. I had driven 700 miles from just west of Cleveland, Ohio, a few months previous, and quickly joined a Catholic young singles group, the 18-30 Club, in August 1959, in Port Washington, NY, where I was living in a rooming house. The following February, 1960, Eileen and her best friend walked across the street from their houses and joined the 18-30 Club. I was entranced by this tall striking Irish beauty, but it took a few months of getting to know her before we had our first date. We were engaged in September and married the following June 10, 1961. We have been married for 57 years.
We have talked about our aging selves, and what it means. We understand that our visible partnership will end in the not-too-distant future, (Eileen is 80, and I am 84), but are not in any hurry for that to happen. So we will aggressively attack this problem and see what science and God have to say.
At this moment as I write life is going on as usual, except I am staying home from the office as much as possible. Each day seems just like all of our days, except that the information sits in our head and yells at us when we let it. Life goes on, day by day, and that is how life is, even when difficult news sits there. Over the next week we will find out what we need to do to meet this challenge, but still life goes on each day, and one day follows another relentlessly.
Trust. That is what we have at this point. Trust God to do what is best for all of us. In the meantime, we will do our best to defeat the demon that is in front of us.
Meditation
Beloved, You have handed us a challenge. We are not at all sure what the outcome will be, but we trust You to do the very best for us at this moment in our lives, no what the outcome is. Our life has been a marvelous thing, one that we are grateful for all that has occurred, even the pain we have had over the years. We ask for the strength to continue the path, in joy and love. Our heads are spinning, finding it difficult to wrap these words into life in our presence. We ask only for You to continue to hold us closely during this difficult time.