Birth, Grief, Joy, Grief (16)
Jun 14, 2020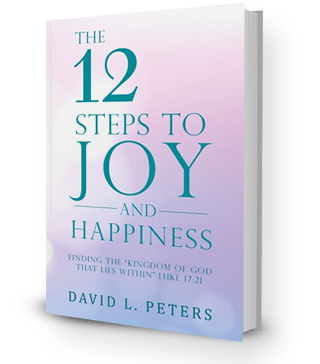 Birth, Death, Joy, Grief (16)
"Never be afraid to trust an unknown future
To a known God"
·      Corrie ten Bloom
My wife of 59 years (June 10, 2020) and best friend Eileen had been diagnosed with terminal cancer of the esophagus, in February 2019. Eileen died on February 22, 2020, the day following the birth of our latest granddaughter, Maria, and the funeral was March 4, 2020. This blog gives my thoughts, fears, prayers, and hopes during this challenging and difficult time looking at the space in my life.
He ain't heavy father, he's my brother (2)
         06/14/2020          I have spent the past week with my 91-yearl old brother in Ohio. I had only planned to spend one week, which ended last Tuesday, but it became obvious that he requires much care at this point and his family could not do as much as needed. My friend, who is system-savvy and can work wonders getting people to accomplish things they couldn't imagine themselves doing, has worked her magic well. The nurse finally came on Wednesday, and the occupational therapist and physical therapist came over Wednesday and Thursday. My friend has arranged for another friend to come this coming week to stay for a month doing paid 24/7 care, and then we will come back and ascertain what is needed. We plan on returning to our various homes this coming Saturday.
         Tom is doing much better, and is able to get to the bathroom with the walkers, including the 4 steps to the bathroom. Tom has gained much excitement about accomplishing many things, and hopes that more will continue, and is excitingly doing the exercises given to him by the physical therapist. He has regained his appetite, and seems to be snacking a good part of the day. But his limited eyesight is a great distraction, and while he has some tools to help with the visual process, he needs more. My friend has contacted the Society for the Blind and they will help, and much depends on what the eye doctor decides to do this coming week.
         This effort has indeed kept most of the grieving process away, as I have been too busy to spend time dwelling on the past. What would have been our 59thwedding anniversary this past Wednesday was very busy, but I did talk with several of our children and I looked at wedding pictures I had scanned in the computer. Sadness, but joy at what a wonderful life we were given. From the standpoint of the grieving process this has been a great blessing, but I am wondering (worrying?) how things will be when I return back home. Is this just a pause or is it a step forward to place things in their proper order in life? The following two weeks will be a real challenge, as we will have the internment of the ashes on July 3rd, and some of the more final adjustments in moving forward with life will happen. Eileen will always, always, be this beautiful gift God gave to me that has so fully brought me to life in ways I could not have imagined 60 years ago. Nothing will ever change or modify that in my life.
         Much of the time with my brother has been spent talking about our childhood, and we visited (from the road) the house that our father had built and Tom and I grew up in. It is rural, and is five acres of land, that our parents had purchased and is a product of the depression (this was 1935). Dad pounded every nail in the house, cut every board, with no help whatsoever. He followed the instructions of Audel's Guide to Carpentry, a small five-volume set on how to build things. He even dug the first well by hand: 4 feet wide by 16 feet deep. That was our water for the first few years. We then drove to Oberlin, a renowned music college-town with beautiful old and new buildings that is only a few miles from our parents' home; both of our parents had worked there in the 1930's. Many stories to tell about this mixture of old and new.
         All in all, a time for remembering and talking, rebuilding a love that has never vanished. Tom will not be able to drive again, but he may be able to regain much of his independence.
Meditation
I almost weep, weep for joy, with the sense of Love that surrounds me during this time. I am blessed beyond comprehension by the gifts that keep pouring into my life, counteracting the life changes that have been so challenging and painful. These gifts have opened me up to greater and greater beauty and love of life. I know that Eileen is smiling at me, and her presence is palpable in all that I do. That encouragement and love are pouring down on me at this time so that life seems almost good, and I can look forward with joy once more. I sense her presence at all times, and she is pouring her love on us during this time. The call of life is overwhelming, and the beauty of the new life in our two wonderful granddaughters is breathtaking. The ability to face-time and see wonderful videos are gifts that our parents did not have during their lifetimes, and truly a life-giving force in our busy and meaningful world.