Birth, Death, Joy, Grief (50)
Feb 07, 2021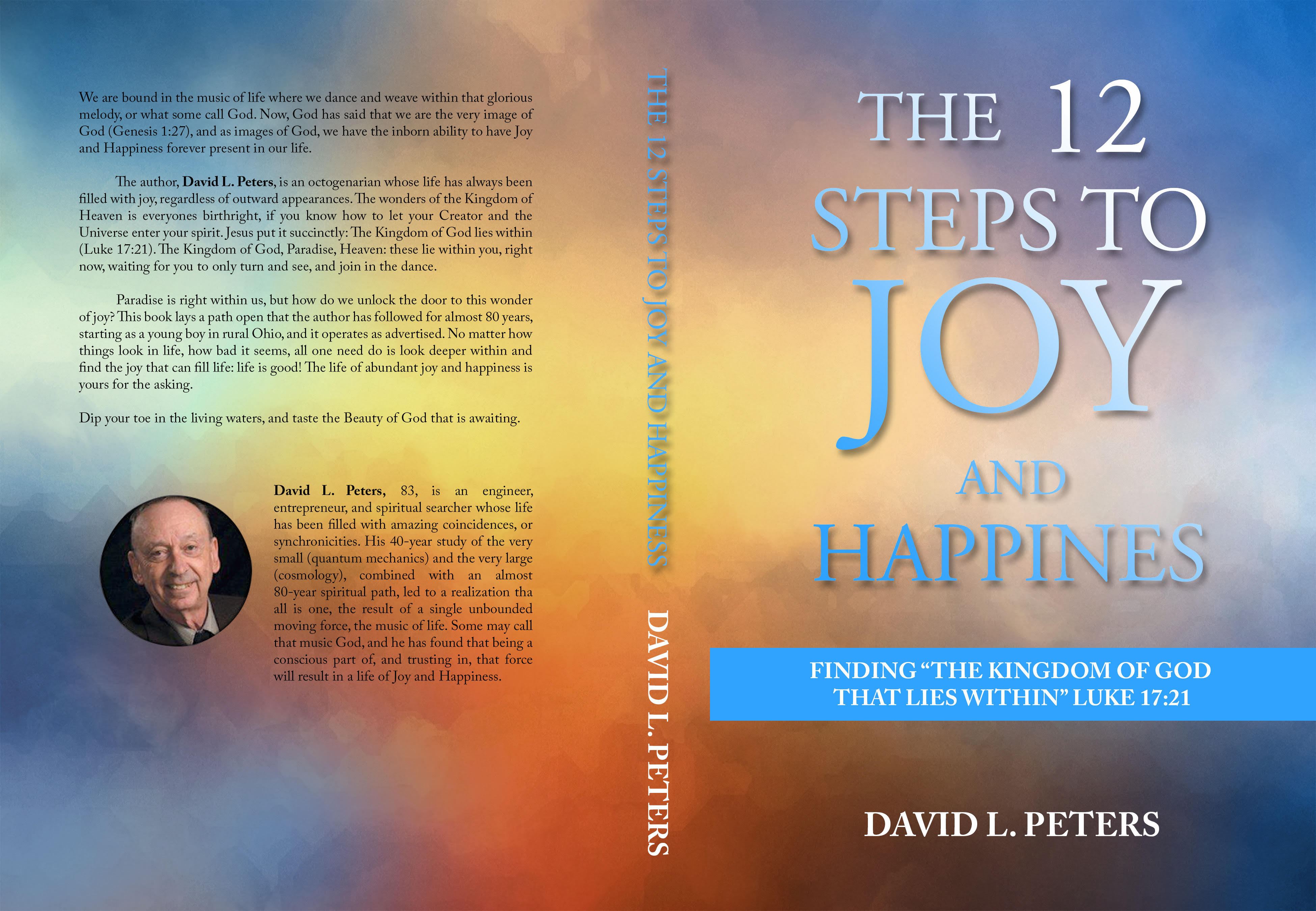 Birth, Death, Joy, Grief (50)
"Never be afraid to trust an unknown future
To a known God"
My wife of almost 59 years (59 years on June 10, 2020) and best friend Eileen had been diagnosed with terminal cancer of the esophagus, in February 2019. Eileen died on February 22, 2020, the day following the birth of our latest granddaughter, Maria; 60 years to the day after we met; the funeral was March 4, 2020, and the burial was July 3, 2020. Then my brother Tom began having serious health problems, and I spent two three-week sessions with him this summer. But Tom passed in October 2020; and my sister-in-law Sue passed from COVID-19 in late January 2021, hopefully completing a very challenging year. Combined with the COVID pandemic this has created a very challenging year. This blog gives my thoughts, fears, prayers, and hopes during this challenging and difficult time looking at the spaces in my life.  
Before I start my journal entry, I want to ask you to help any friend or neighbor, usually elderly, who is eligible for the COVID vaccine but has been frustrated trying to register for the vaccine, to help them. The entry in New York is: https://am-i-eligible.covid19vaccine.health.ny.gov/. Anyone can register another person, as it only requires the name, date of birth and address of the person seeking the vaccine. Other states may differ. 
2/07/2021 We celebrated my sister-in-law's funeral on this past Friday, and it was live streamed so I could be there virtually. The funeral was rich in symbolism and both sad and joyful, as she has joined her husband Jim, my wife Eileen, her (and Jim's) parents, and the vast history of humanity, in heaven. But she will be deeply missed by so many, as she has loved deeply and richly throughout her life, and in return was deeply loved. The music was rich, reflecting both the sadness and the joy of the full life that reached so many. Beautiful eulogies were given by her daughter Tara and son Matt. 
I found myself in tears often, as memory came of Eileen's funeral and the sense of loss, and the total loss suffered by so many this past year. I had to fight loneliness just watching and the feeling of vacancy in my life, as Eileen and I would have leaned on one another, but I know that feeling will leave. Of course, the one-year anniversary of Eileen's death is approaching, but so is the first birthday of my granddaughter Maria. I have become fairly use to being alone, but this loss, on top of my brother Tom's passing, kind of set the tone for the past year and compounded it. 
I try to talk to someone each day, but with the cold weather, snow, and the pandemic, I find myself locked in the house most of the time. So, I try to practice several of my hobbies or "toys" that I have. Lego-style buildings and paint-by-number seem to be my favorite right now (there are others I dabble in), combined with reading, and venturing through all my emails each day. My daily routine (unless doctor or other appointments appear) is that after breakfast I grab my cup of coffee, sit in my comfortable chair, meditate and read spiritual stuff for an hour or so, then go through all my emails. I get about 200 a day, out of which I look at maybe 75. Then lunch and decide what is next. Then about 4 I take a nap, get up and push myself to try the treadmill (I often lose that one), then start making supper. Since I am alone, one good cooking session will usually leave leftovers for a couple of nights. Then comes cleaning up and making things sparkle. Of course, there is laundry, etc. It is in the evening of most nights that I work on the Lego structures, then do Facebook, and listen to a few books or Great Course, do a 20-minute meditation, then off to bed at 12:30 or so. 
I did get Zoom on my new computer, and I was able to talk to some of companies I purchased programs from, and they graciously gave me the keys to reload the programs without added cost. It seems that I can use the older Zoom address for my book group, so I am planning on starting that this coming week.  
And of course, I read. Read during breakfast, lunch, and dinner, and often in-between. Mostly fluff books, but I am starting to get into more science and spiritual books (and other books; as I said previously, I read many books in parallel) that are very interesting. Just finished listening to Niel deGrasse Tyson read his book Astrophysics for People in a Hurry while on the treadmill, a delightful book explaining the incredible universe we live in, from the microbe to the trillions of galaxies, using easy to understand language to excite and create wonder. He finished the book in a moving tribute to the pain that exists in the world, by repeating over and over "sometimes I forget" — "about the children dying from starvation—" and adding many other things that we forget about as we go on our daily lives. But he states that if we could see that who we are in relations to the universe, while important, we are just a tiny speck in the trillions of possibilities, we maybe, just maybe, could learn to appreciate what we have and know that we are all part of one thing – the air I breathe contains atoms from the breath of everybody who ever lived, including Jesus; that oxygen, one of the most plentiful molecules in the universe, creates life based on carbon, a molecule created only by exploding stars somewhere in the universe. We are physically one with one another, not separate creatures but all part of one being, the universe. 
Next, I will listen to Canticle to the Cosmos, by Brian Swimme, PhD. I have read other works by him, and he is very spiritual in his approach to science, but he is a renowned scientist. 
Meditation 
Gentle One, You wept with us as Sue left us and rejoined Your Being, as you wept over Lazarous. I know You will gently soothe the souls of her family, and mine, as time flows by. Sue's physical loss will be felt by many, and lives will be disrupted and changed, but that is always when a constant force is lost. I place all in Your being, so that we may all be joined in our progress in life in this plane of existence.