Birth, Death, Joy, Grief (4)
Mar 22, 2020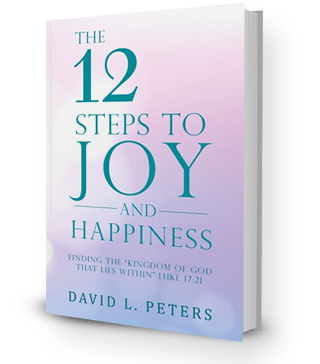 Birth, Death, Joy, Grief (4)
"Never be afraid to trust an unknown future
To a known God"
My wife of 58 years (June 10) and best friend Eileen had been diagnosed with terminal cancer of the esophagus, in February 2019. Eileen died on February 22, 2020, the day following the birth of our latest granddaughter Maria, and the funeral was March 4, 2020. This blog gives my thoughts, fears, prayers, and hopes during this challenging and difficult time looking at the space in my life.
It is hard to believe that it has been one month since Eileen left our physical side. Time moves oh-so-slowly but terribly swiftly, as all we have is this very moment. I have found myself locked in the moment, staring off in space that the day just slides past.
Our pastor printed a beautiful tribute to Eileen the Sunday after the funeral in the parish bulletin. It read:
Last week one of our beloved parishioners (and former staff member) passed away after a courageous battle with cancer. Eileen Peters gave fifty years of her life to church ministry as a Catechist, Faith Formation Director and staff member at St. Margaret's.  She served on the Diocesan Pastoral Council and was a consultant to several religious education programs in our parishes.  Eileen was the Faith Formation Director at St. Patrick's in Whitney Point for thirteen years and was our Faith Formation Director here for six years.  During that time, a lay Pastoral Team administered the parish while Fr. Dan De-Lorme provided Sacramental Ministry.  Eileen was a true "church woman."  She loved our church and made so many friends here. She had a deep faith in Jesus and brought joy to so many through her ministry.  Her husband David has been very involved in our parish as well, serving as a Eucharistic Minister and member of our choir. She and David had seven children. Her funeral was here this past Wednesday.  May she rest in peace.
Yes, Eileen was a woman of God, in everything she did in life. Her faith and personification of the Love of God was my rock, my place of safety, my home for 60 years. She left this plane 60 years to the day when we met, when I said to myself "This is a girl I would like to marry." Took me almost two months to ask her out on a date, but that is a different story. Her life gave meaning to God's Love in our home, and my readjustment to that missing piece will take time. I find myself staring at nothing, or staring at her picture, for long moments, and the day just fritters by. By what I have been told and read, that is normal when the loss occurs of the life partner. I am fortunate to have good friends who have been there and they assure me that time does help to moving on in life. life continues, and the support of a large family like ours enables me to continue on and do one task at a time.
Our daughter Barbara has taken advantage (to me at least) of the shut-down of our society from the COVID-19 virus to move here until after things begin to return to normal. The house is big and isolated, so it becomes very quiet when I am here alone. Just knowing of her presence in the house helps.
Writing is very good for me, and I have spent hours writing cards to those who attended the wake and funeral or sent cards. Remembering each person and seeing them in my mind as they talked to me or sent notes of condolence has been a wonderful experience of love personified.
Equally bolstering has been seeing pictures and the facetime images of my two new granddaughters, Clara and Maria. Maria was born the day before Eileen passed, and Eileen opened her eyes to see the pictures of little Maria. We believe that was the last time her eyes opened. Clara was born the day after Thanksgiving, and Eileen had the opportunity to hold her when our son Drew and his family of wife Emily and two-year old Huntley came to visit.
Equally blessed is the early coming of Spring. The Winter Aconite and Snowdrops, and even Japanese Iris are blooming, and daffodils are popping up all over our gardens, ready to bloom in a few weeks. Walking around that is very helpful and encourages me to look beyond to see the continual unfolding of the universe, moment by moment.
Meditation
Gentle God, You give life even as death appears. Each of us has our allotted journey to make, and birth and death are our destinies. The world is still beautiful, life is still good, and our journey through time is a gift of wonder, even as it ends for each of us. The breathtaking gift of Eileen in my life has led to wonders and joy of continuing life, and the wonders of this period of being. Eileen was my source of knowing You in all the glory of Love personified over 60 years. My gratitude for this journey knows no bounds.