Birth, Death, Joy, Grief (39)
Nov 22, 2020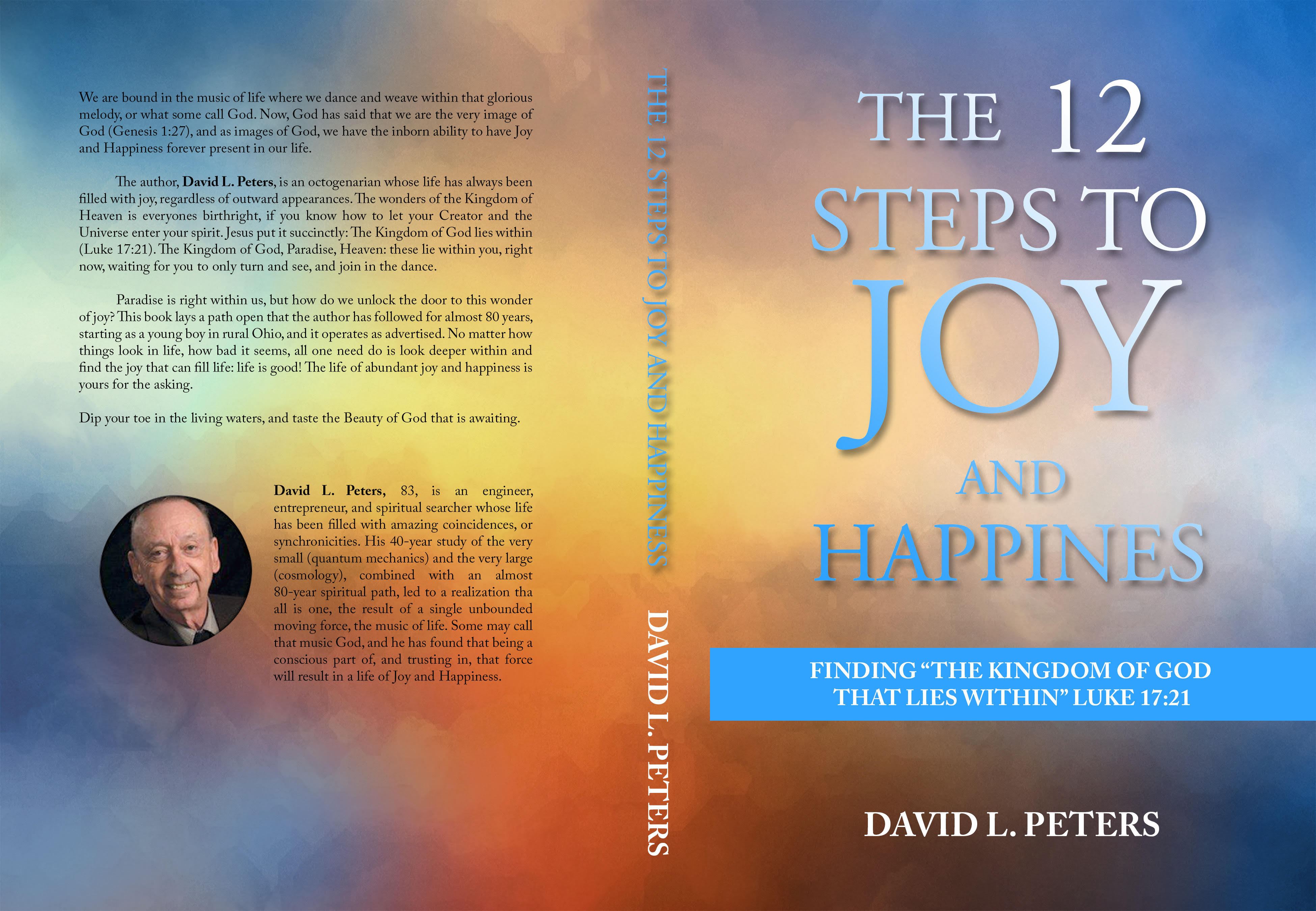 Birth, Death, Joy, Grief (39)
"Never be afraid to trust an unknown future
To a known God"
·      Corrie ten Bloom
My wife of almost 59 years (59 years on June 10, 2020) and best friend Eileen had been diagnosed with terminal cancer of the esophagus, in February 2019. Eileen died on February 22, 2020, the day following the birth of our latest granddaughter,Maria;60 years to the day after we met; the funeral was March 4, 2020, and the burial was July 3, 2020. Then my brother Tom began having serious health problems, and I spent two three-week sessions with him this summer. But Tom died in October and combined with the COVID pandemic has created a very challenging year. This blog gives my thoughts, fears, prayers, and hopes during this challenging and difficult time looking at the spaces in my life.
11/22/2020                   Today, November 22, marks 9 months since Eileen died. Time seems to fly, and Thanksgiving is this week. I will be eating by myself, and I have prepared a traditional feast for myself. I have a turkey drumstick, will make stuffing (stove top), have cranberry sauce, mashed potatoes (Bob Evans) and gravy (Heinz) and will bake an apple crumb pie (Mrs. Smith's), a salad, and have dinner rolls. I will start the day with cinnamon rolls, just the way Eileen always did. And of course a glass or two of wine. Sounds good even as I write this. We have agreed to celebrate via Zoom for a while, since we cannot be together.
This year's Christmas time will also be lean. It will come down to Barbara and Dan traveling here, with all else afraid to travel the distance with the pandemic going on. Haven't decided if the three of us will chance going to our usual place (Mohonk Mountain House) between Christmas and New Year, but will talk about it and make that decision soon. But the tree will be up and the house decorated, music will play, and joy will be present, tinged with sorrow but life continues.
I have much to be thankful for. It is not too cold yet, and the view is great at all times. Eileen's death was not a time-shock, as we knew that it was coming this year; just a matter of when. I can truly be thankful for the 60 years of love and joy we had together. Learning to live alone and learning to enjoy life again is the path that God has placed before me at this time, and that is the result of a great love gift that I was given in this life. What is there to not be grateful about, as this time of life is part of the passage of life.
But shocks still enter life. One of my daughters who is single texted that she received notice that the apartment building she has lived in for 30 years is being torn down, and all must vacate by the end of the year. And my daughter-in-law fainted the other day and hit her head for a bad concussion. She had to spend the night in the hospital and is afraid to climb stairs right now. So thankful, but concerning things are present.
I had a wonderful phone call today with a college house-mate that I haven't seen or talked to since we parted over 60 years ago. We chatted almost for an hour. He lost his wife to cancer almost 10 years ago, so we have that in common; how he coped afterwards, including learning how to cook. I was surprised, as was he, that he has turned into a writer after his wife died, and has self-published several books on the history of his area, and a life story of his life with his wife which was told as a series of stories (which was turned into a play put on by the local players). He told me laughingly that one of courses he hated most in college was writing, and the other he disliked was history! He is a farmer (he took a two year agriculture course in college) and worked for the county 35 years; now retired but still runs the farm with some help.
It is amazing to see the twists and turns of life. The joy of re-connection and finding similarities in life is fascinating, and tasting the joys of others bring a joy into my life. I will miss the family joys of being together, but I am happy to share what we can together. Our family chat line is always busy. Today (Saturday) I saw the notice in the paper that one of our long-time acquaintances and first bus driver of our school bus died, and there was much discussion back and forth about how good and kind he was. He saw how cold the kids were waiting for the bus, so he obtained a bus stop house that was at the end of our 600-foot driveway for many, many years, and always was kind and thoughtful. All agreed he was the best school bus driver they had.
God has given so much to me over the years. I have been able to taste both the sweet and the bitter of life, and the sweet overwhelms the bitter hands down. Pondering this at this Thanksgiving time gives me the opportunity to be truly thankful for the good in my life, and to see the needs of others to that they too may see the good in life. There is much sorrow in our world, and to share some of my joy and sorrow with others is a privilege that I shall strive to do in the time of life I have remaining.
Meditation
Gracious One, I rest gently in Your care, and give thanks for all You have shared with me in my life, especially the 60-year love that exemplified Your love and inspired me to live fully in life. I find myself leaning even more on Your care, filling the empty spaces in my life with possibilities of even greater joy.