Birth, Death, Joy, Grief (38)
Nov 15, 2020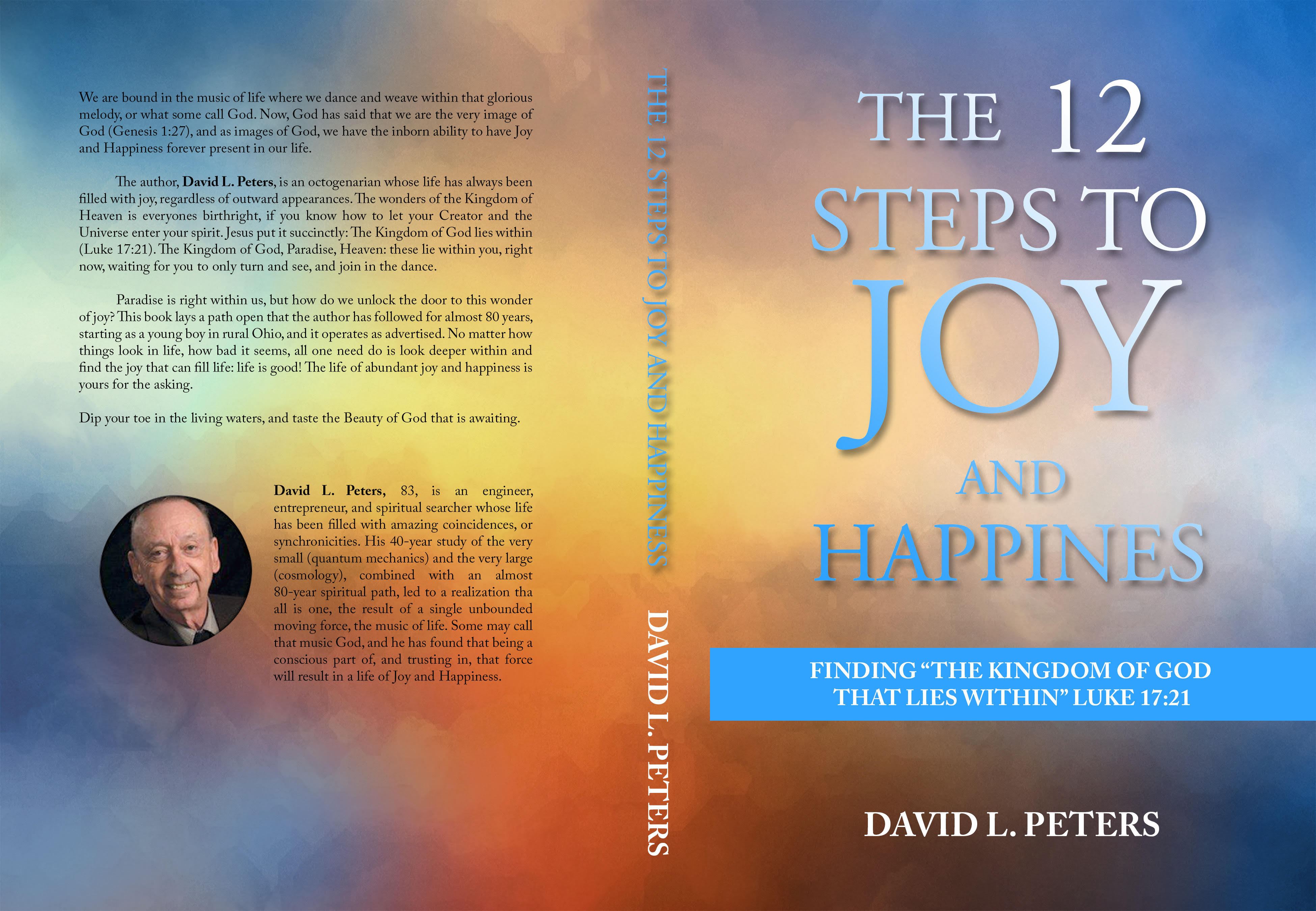 Birth, Death, Joy, Grief (38)
"Never be afraid to trust an unknown future
To a known God"
My wife of almost 59 years (59 years on June 10, 2020) and best friend Eileen had been diagnosed with terminal cancer of the esophagus, in February 2019. Eileen died on February 22, 2020, the day following the birth of our latest granddaughter, Maria; 60 years to the day after we met; the funeral was March 4, 2020, and the burial was July 3, 2020. Then my brother Tom began having serious health problems, and I spent two three-week sessions with him this summer. But Tom died in October and combined with the COVID pandemic has created a very challenging year. This blog gives my thoughts, fears, prayers, and hopes during this challenging and difficult time looking at the spaces in my life. 
11/15/2020   As I ponder the events of this past time, not too far from almost two years next February, I have come to better understand the joys and pain of love. Love has the quality of making one vulnerable, and that must be accepted if one is to love: to love is to open yourself up to both the wonders of love and the sorrows that accompany it, even with the loss of the beloved as I have seen this year. Having a double dose of it has really made it clear: to love is to have pain but thinking of the joys of 60 years with Eileen and a lifetime with a brother, I now understand that the pain is worth the joys that I had.  
Last Sunday brought another wonderful gift. A friend called and wanted to know if I was interested in a Sunday picnic at a local park in Cortland, with mostly widows and widowers (one couple) and I went; absolutely delightful. Most I knew but met some really nice people that may result in new friends. 
And so much more this week: two wonderful Zoom calls about good things: interfaith discussions, and a state-wide call talking about the poor and homeless and what self-sustained organizations are doing to help prevent this (Poor Peoples Campaign), especially now with the pandemic. 
Then on Friday I met with our bonsai club (about 7 of us) and had another good time with friends, keeping a distance, in a garage of one of the club members. 
I understand much more deeply that saying of Jesus: "Pick up your cross and follow me.". My life has had few crosses until now. Yes, I lost my parents, but that was not unforeseen, as Eileen had already lost both of hers and I understood that kind of cross and could rationalize my way past that over a relatively short time of several months. Plus, I had not been physically close to them for 40 plus years when Mom died, and I had Eileen to cling to. But this is infinitely more than that, Eileen's death was not quick, we had a year to prepare for it. And I had read the books and things about preparing for death. Eileen was prepared, and while she felt sorrowful about leaving us and worried about me, she was ready when the time came. But the actuality of her death and the profound emptiness that I feel, I was not prepared to face, even though I was warned time and again that nothing can prepare you for this event. 
Love is like that. The loss of a loved one, and that loss could be from the loss of a pet or other deeply loved creature, is soul-wrenching. When we lost our house to a fire, I was told that is like losing a loved one; but no, we still had each other to turn to and cling to when we needed it. But the loss of a spouse removes that rock that had been there for 60 years. 
But I thank God every day for that presence in my life that mirrored God every day to me: loving me no matter how cantankerous I was. And out of that love came seven children, each a special blessing. Our union led to what happened today that brought me to tears of joy. Our youngest son Drew called this afternoon just to chat. He was children sitting (Huntley 3, Clara, will be 1 later this month) while his wife Emily was shopping. Huntley demanded he see me, and so we face-timed. He wanted to show me his Lego train that he had built, and how it pulled this slide around to slide his cars down (he has lots of cars). He would do some things (Drew said he built the train by himself) and then run over to the phone to be sure I saw it. Delightful. Clara reached several times for the phone as I chatted with her, and she seemed to recognize me. I showed Huntley my Lego that I am building (the Taj Mahal, 4000 tiny blocks) and he showed me his things. It was a joy. But the real joy and tears came at the end when Drew said he had to shut the phone down to start supper (he does the cooking) and Huntley threw a fit: he wanted to continue to interact with Grandpa Peters, but Huntley was in tears. Drew eventually left and shut it down, but the tears of joy came from this wonderful exchange of love that only the young can give. 
L
My Gentle One, You bring Joy into my life what I don't expect it in surprising ways. The joy I experienced with my grandson and granddaughter, the wonders of friends new and old, even seeing the pain of the poor and homeless, all help me to see that life is to be lived, not just endured. I am so grateful for the many blessings that You bring my way, every day.